Application Version - OJS 3.1.2:
Here is a screenshot of the problem…
strong text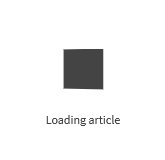 HI @Sunny,
The version of OJS that you're using is no longer supported by PKP. I recommend that you upgrade to the newest version of OJS, as it is possible that your issue will be resolved by upgrading (you'll also want to update the eLens viewer plugin as well, as that handles the XML). However, other community members may wish to offer assistance.
Upgrading instructions are available in the PKP Administrator's Guide.
Information about the latest version of OJS can be found on the PKP Website
Best regards,
Roger
PKP Team
Thank you! for all your cooperation