Hi!
I have a server installed with OMP 3.1.2-1.
When you access the website and press "Register" link, it shows the following message:
This press is currently not accepting user registrations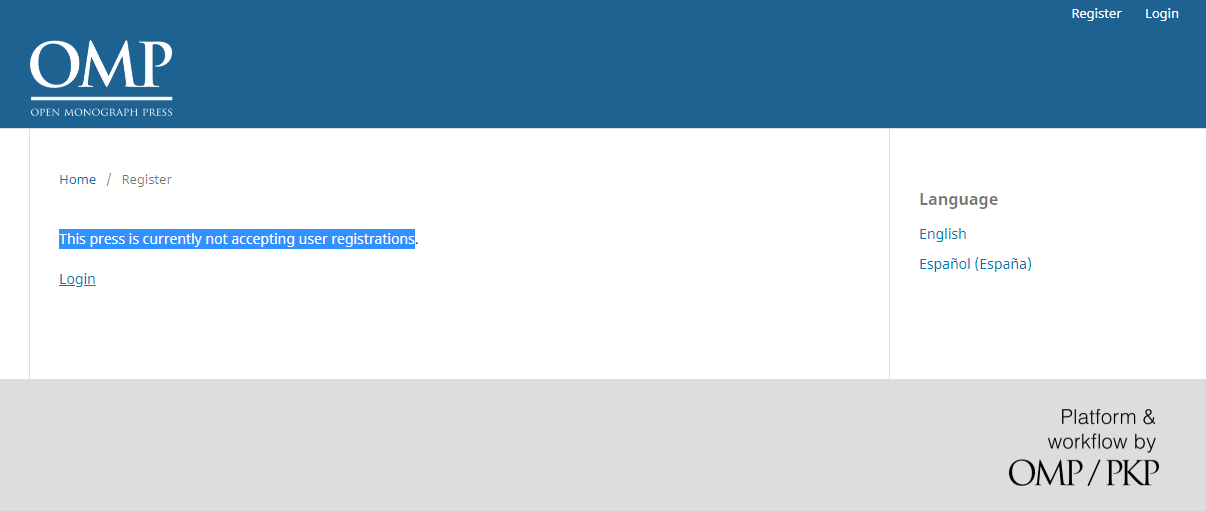 So, It's imposible to register anybody in the system.
There's no information about this in php log.
When I enable developer tools in Chrome says:
A cookie associated with a cross-site resource at http://gstatic.com/ was set without the SameSite attribute. A future release of Chrome will only deliver cookies with cross-site requests if they are set with SameSite=None and Secure. You can review cookies in developer tools under Application>Storage>Cookies and see more details at Cookies default to SameSite=Lax - Chrome Platform Status and Reject insecure SameSite=None cookies - Chrome Platform Status.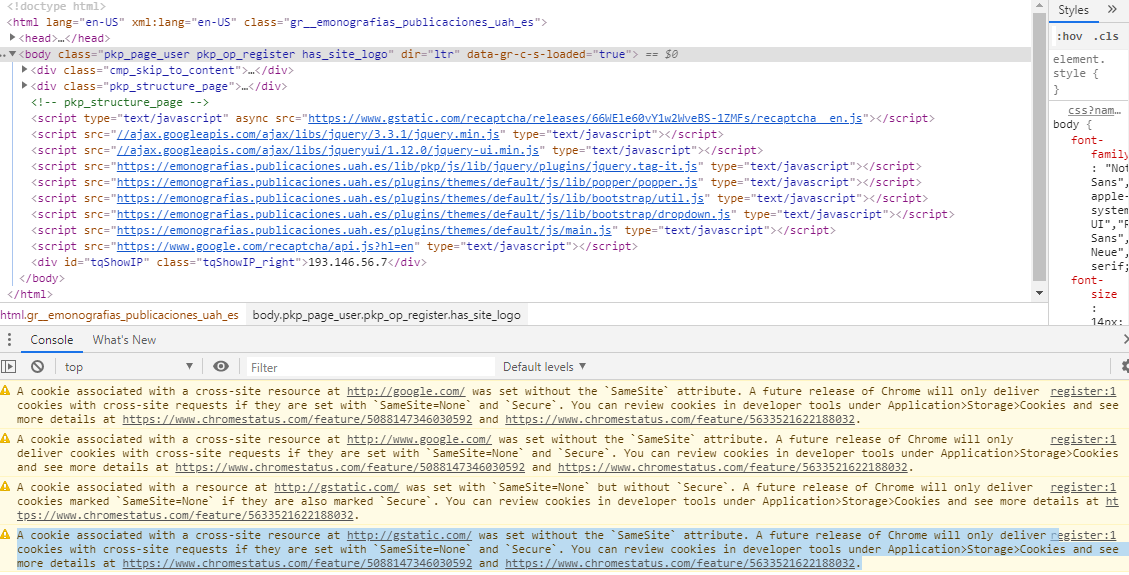 I deleted those cookies, but it doesn´t work yet.
Could you help me with this issue?
Thanks in advance.
Regards.