I installed quicksubmit from plugin gallery. After installing, i couldn't find it when i checked import/export.
Hi @sheykole,
What version of OJS are you using?
Please kindly help on this topic, i have reinstalled the plugin. I couldn't find the plugin under installed plugin.
Hi @sheykole, please make sure you installed the plugin correctly. If you need help, you can follow the link here.
I did a fresh installation of OJS 3.1.1.4 and after installing the Quick Submit Plugin, I was able to see it under Tools->Import&Export.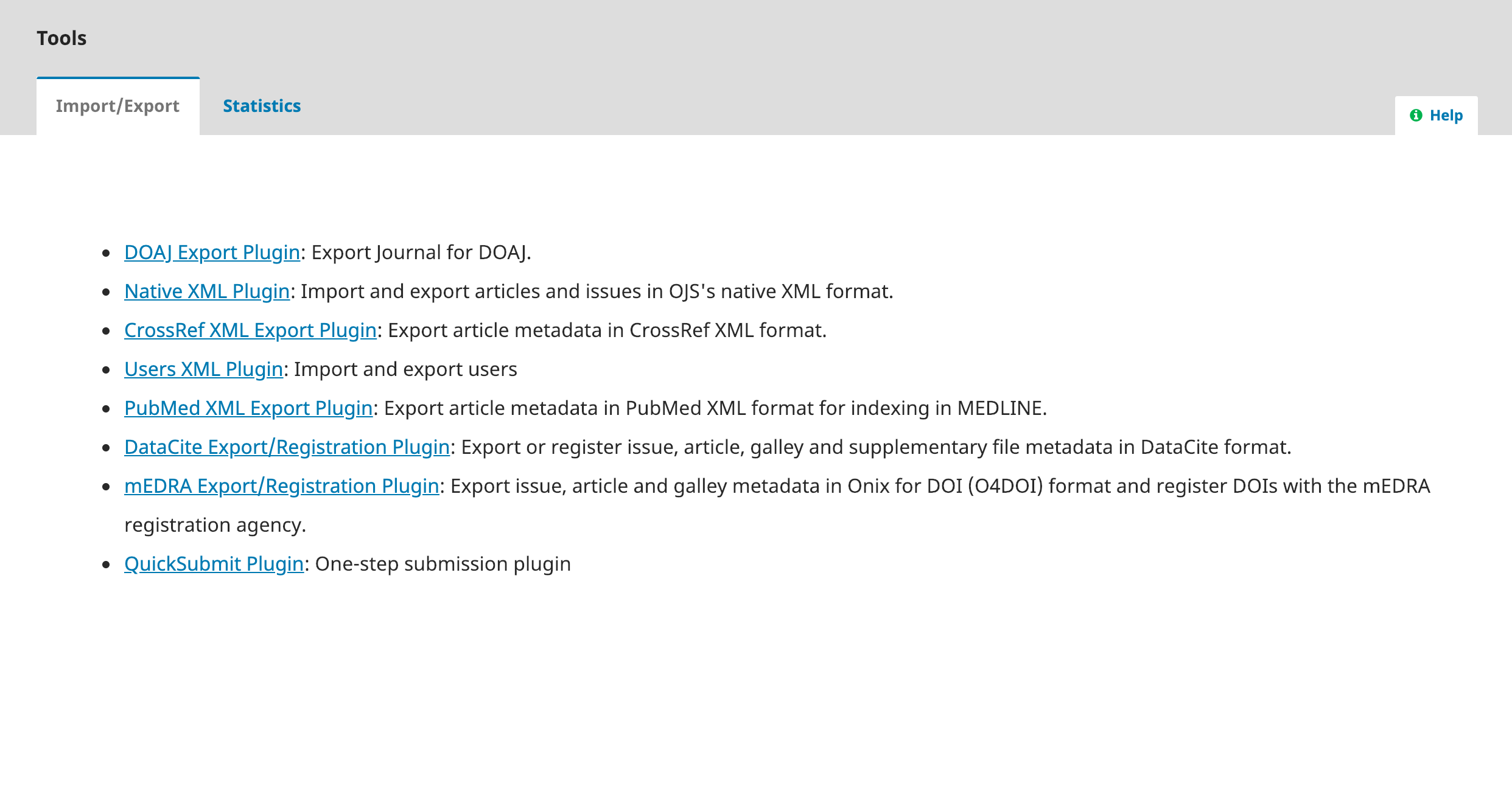 Thank, it worked. I have another issue. The current issue is showing before about the journal on the home page. How can i move current issue to after about the journal.