Hi,
My problem is that in Journal Settings → Contact Information section I cannot get rid of a character appearing in the first position of the Name field!
When I change or delete the character from the field it re-appears again and again in the form of a "V"
I tried to type an empty space as first character but I had no luck.
What shall I do?
I use the 3.3.0.8 version of OJS.
I upload a screenshot marking the unwanted "V" character with a red arrow.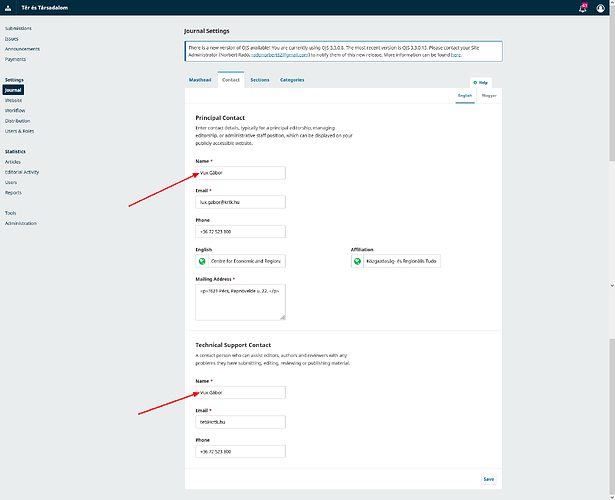 Can someone help me?
Thank you very much!
György Váradi