Dear PKP Support,
I have checked the forums but did not find a solution for my issue.
I am using OJS current version 3.3.0.4
We only want to assign DOIs for our most recent issues, therefore, I cannot find a way to remove or not to show DOIs for previously published (older) issues.
DOIs for older articles/articles lead to not found pages if visitors follow the link since these DOIs are not deposited with CrossRef.
We have tried "Clear Issue Objects DOIs" for back issues but it does not work.
Please help.
Thank you.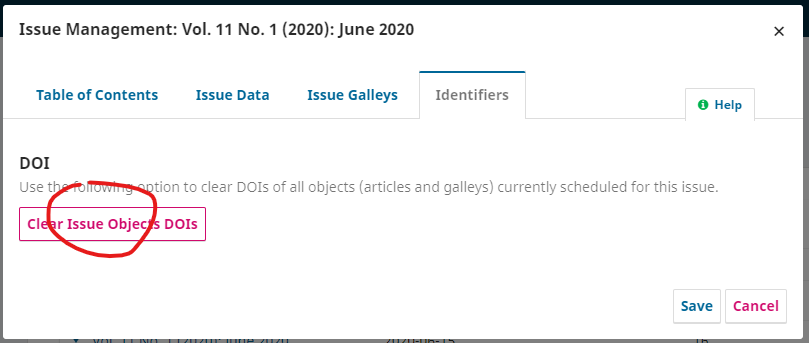 Qamar.
icrjournal.org