Good afternoon,
First of all, congratulate everyone for the great OJS and because it is a pleasure to see the collaboration in PKP. I have arranged many things from the darkness reading to you.

Now I'm going with the difficulties I'm having after updating to OJS 3.1.1 from OJS 3.0.2. I am under the following characteristics:
OS Platform: Linux
PHP version: 7.1.11
Apache version: Apache
Database driver: mysqli
Database server version: 5.5.55-0 + deb7u1-log
There are 3 problems.
The first is that I can not update plugins. When I give the update button, it does not take any action. Attached image.
!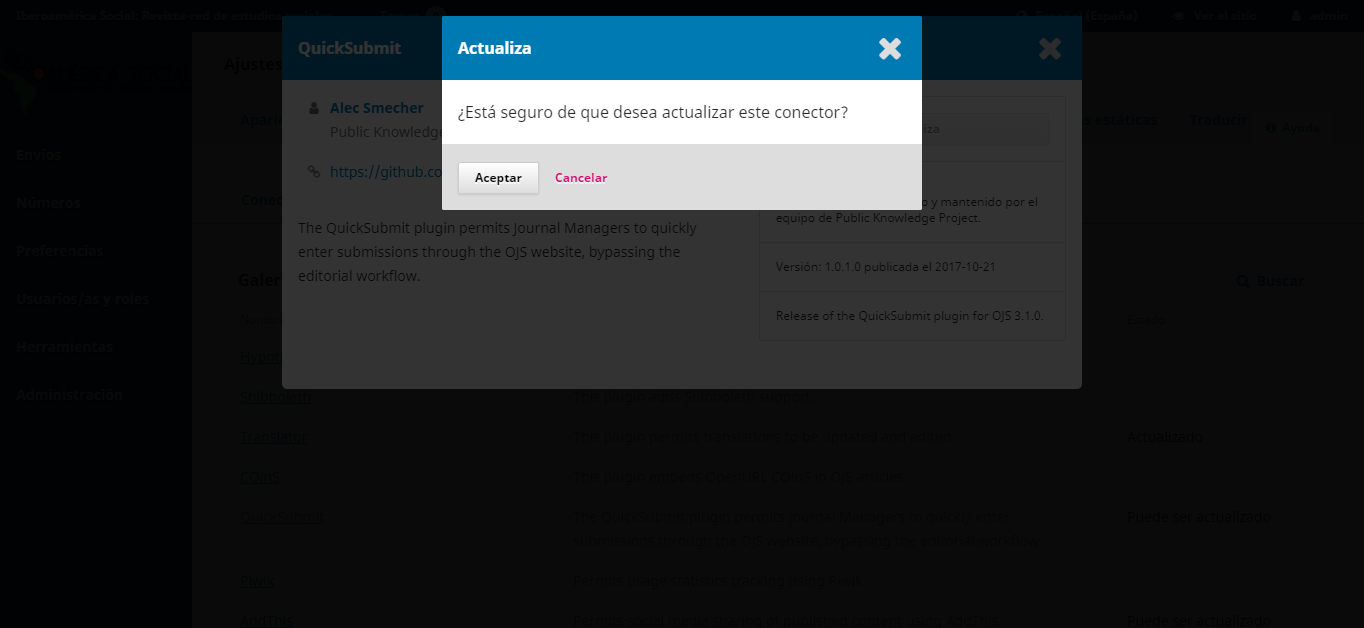 The second is that, I do not know if related to the above, when I activate and configure the Citation Style Language plugin, it does not appear in the published articles.
Finally, in the revisions panel it remains infinitely loaded. Attached image.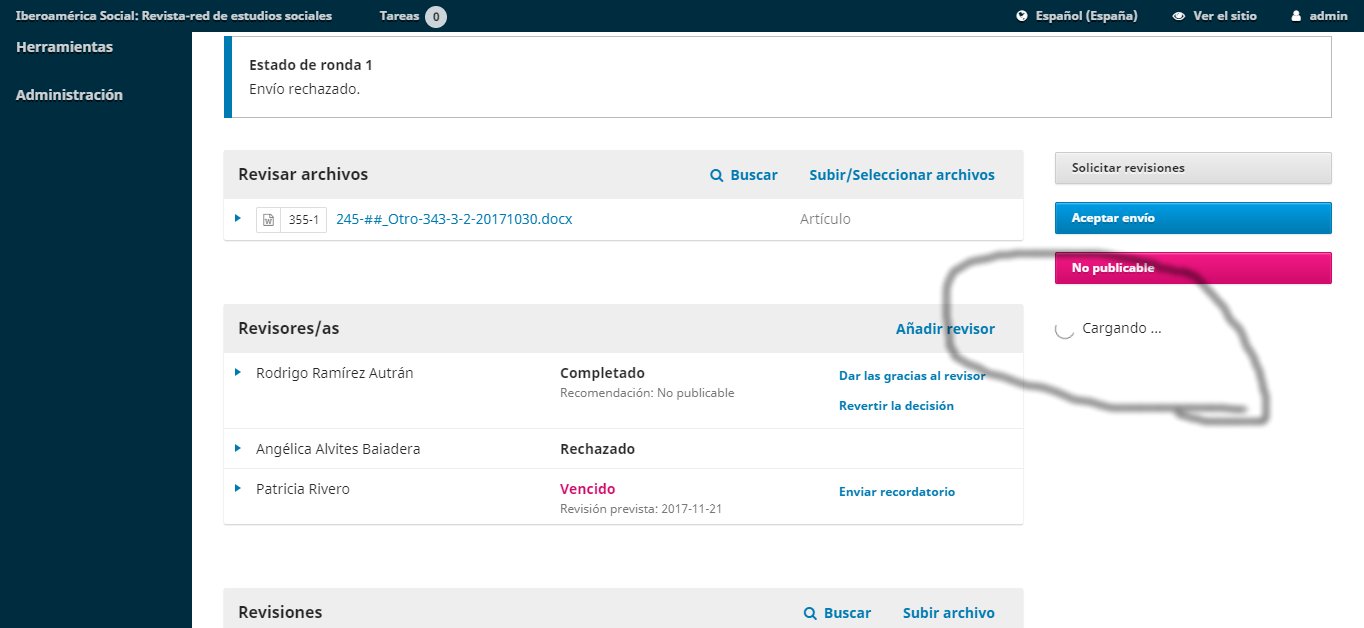 Once again, thank you very much.