Hi all,
I scanned all forum and I dont solve this problem. In my "/public_html/files/usageStats" folder there isn't any ScheduledTaskLogs folder. Like this: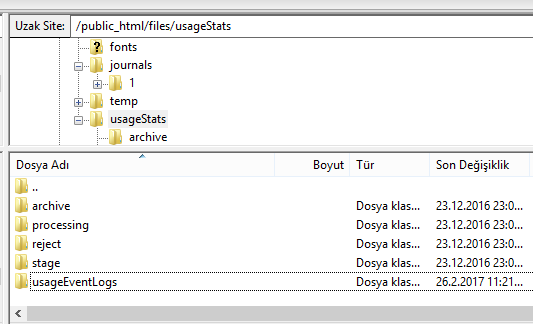 And archive, processing, reject and stgaes folders are empty. But there are a lot of files in usageEventLogs folders. And these files begin when we update the ojs system from 2.4.2 to 2.4.8.1.
Really I searched the whole forum and all web but I didnt find the core problem and solution. When we upgrade system I think we forgot something. And I learned that it's too hard and professional to upgrade system.
Also I want to add addition information. In main folder, there is an error_log but it doesn't work. In error_log there is no information after upgrading.
I began this subject from statistics problem and I learned that when system doesnt produce log files unfortunately there isnt any statistics information.
This is my published article's editing page.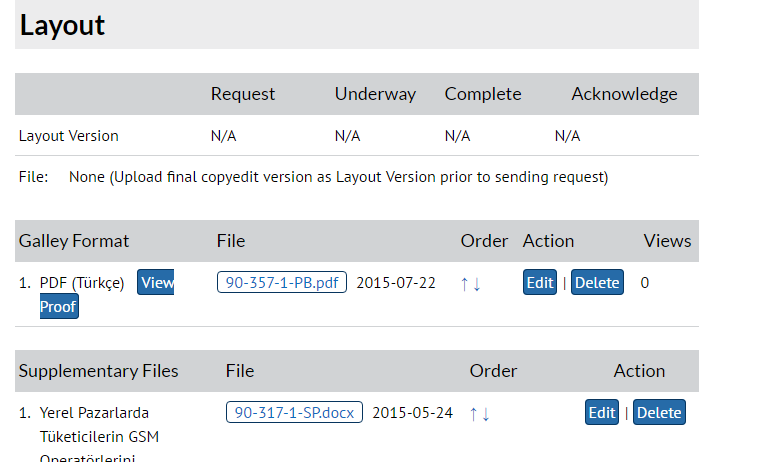 The views is zero (0). From 2015 this articles views 0 times.
Thanks a lot and I think that this is a critical problem after upgrading system.
Thanks.