The pages from the information block :
information/readers, information/authors, information/librarians, don't show anything, are empty, no text. That after a migration process from 3.0.2.0 to 3.2.0.3. I already set the information on the configuration website.
Configuration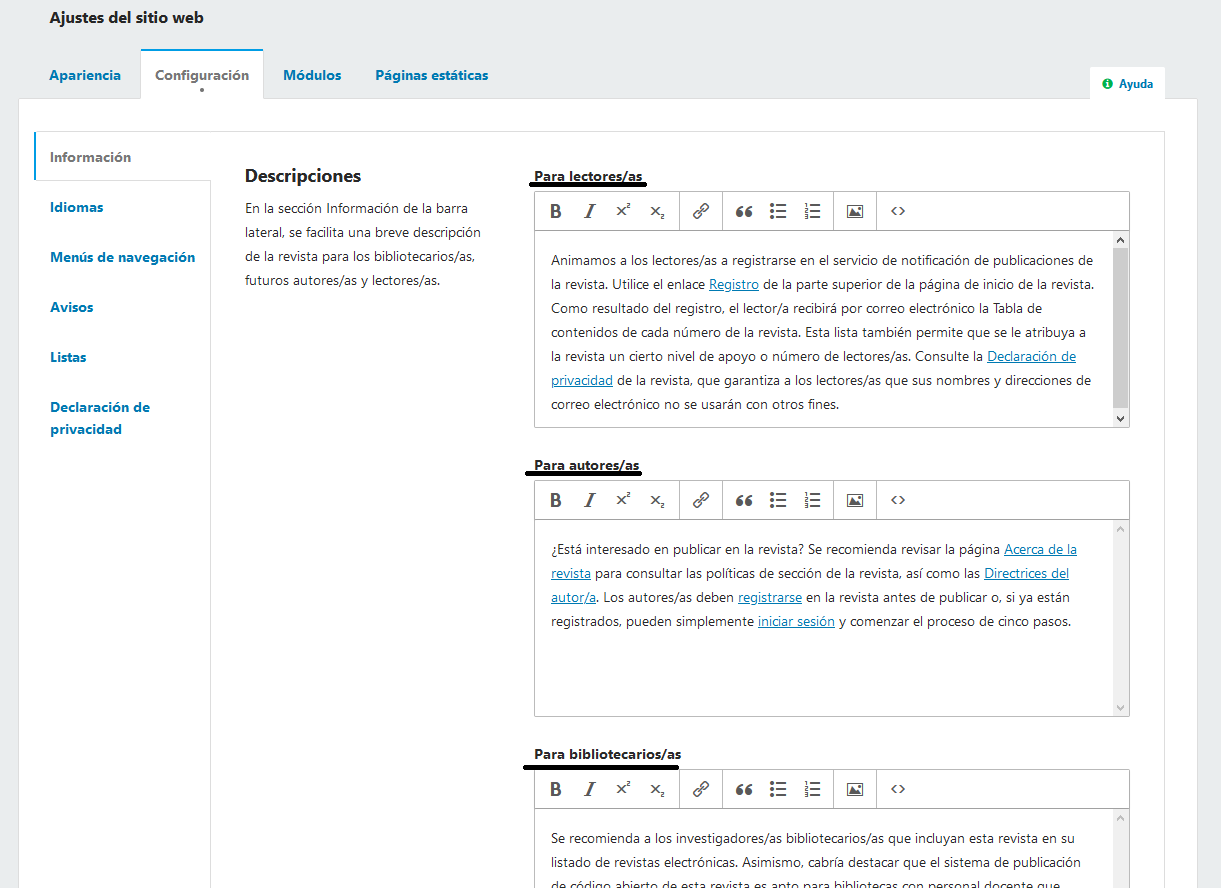 No text here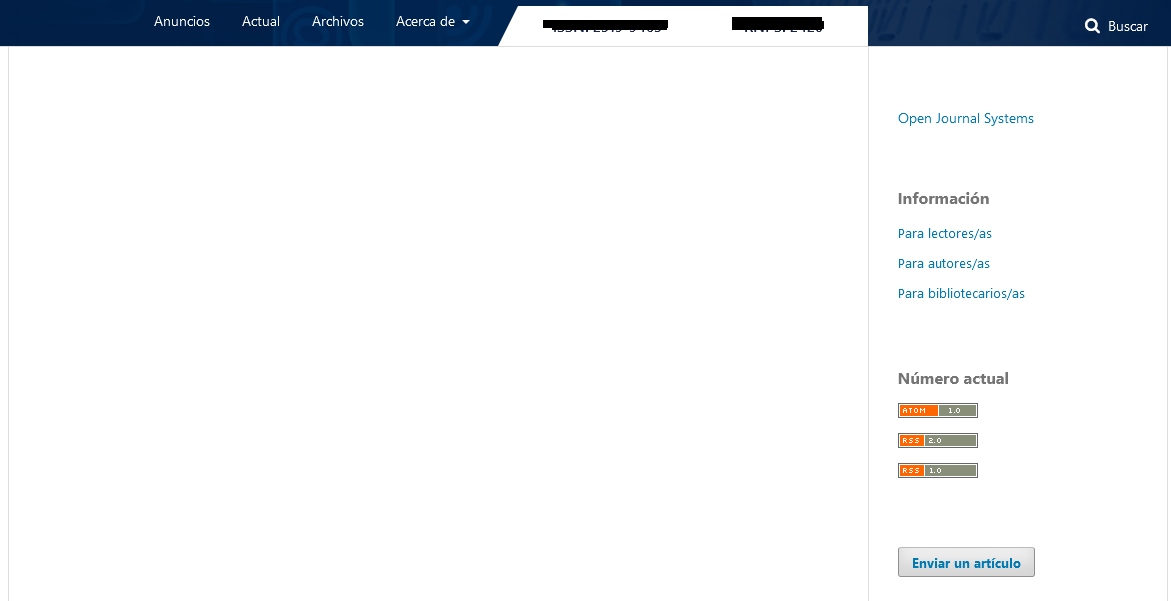 It should be showing it like this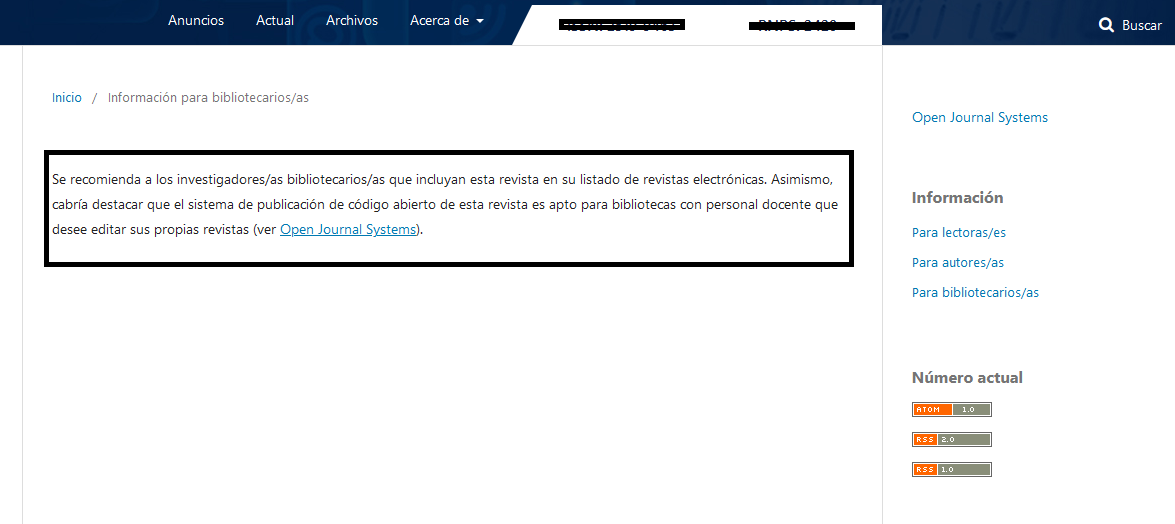 I need to show the information about readers, authors, librarians.