Hi!
My OJS installation is suggesting dates to the user that do not meet those deadlines defined in the settings. Look: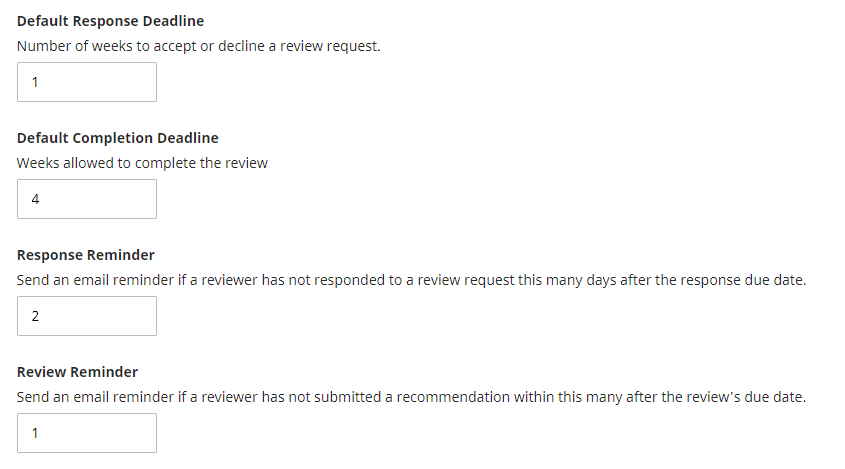 The above configuration defines the deadline of one week for acceptance or rejection of the evaluation, in addition to four weeks for the evaluation work.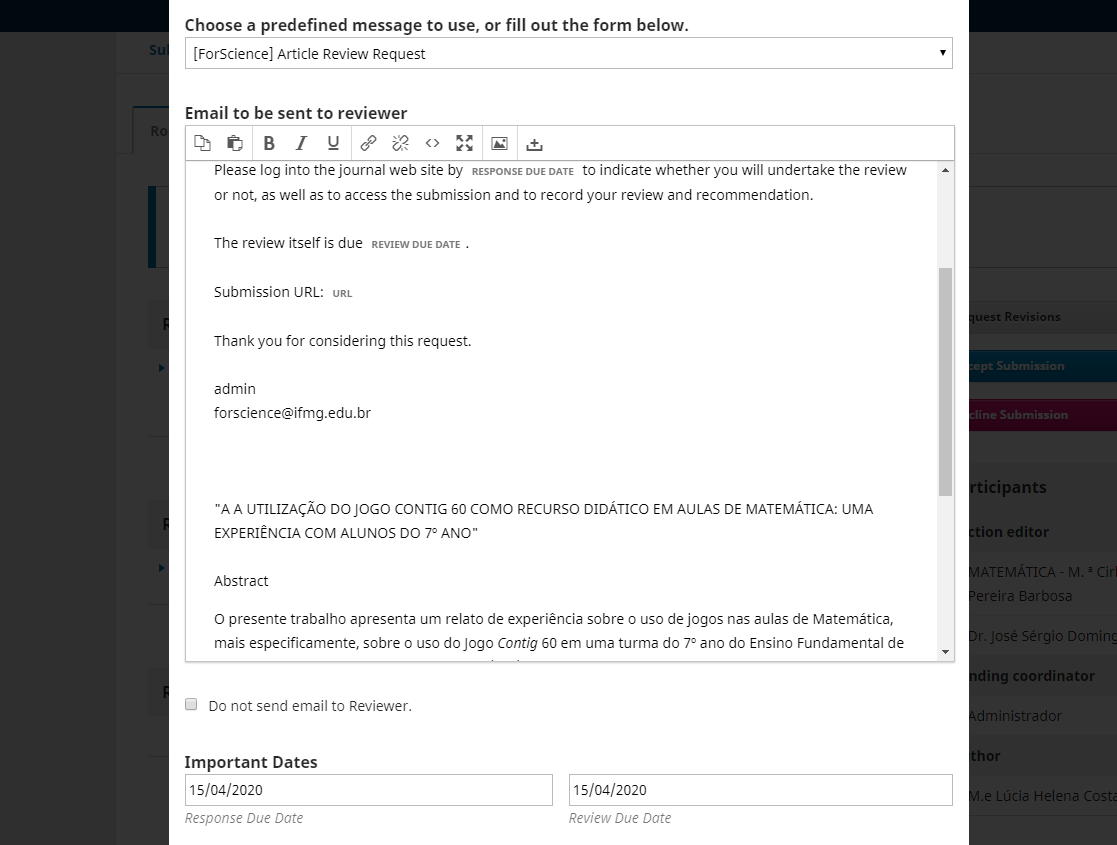 Although the date is in Portuguese-BR, the journal's default language, the suggested dates are the current date for both cases!
Thanks in advance! I hope anyone can help us.