Hi Fellow Developers,
I would like to ask you some questions about the view and the usage statistics. I have the following problem with the view statistics (see picture below)
Every value is 0. What can I do to get the correct values? Is there some settings I missed?
My other problem is with the usage statistics. I set it up as the picture shows (below).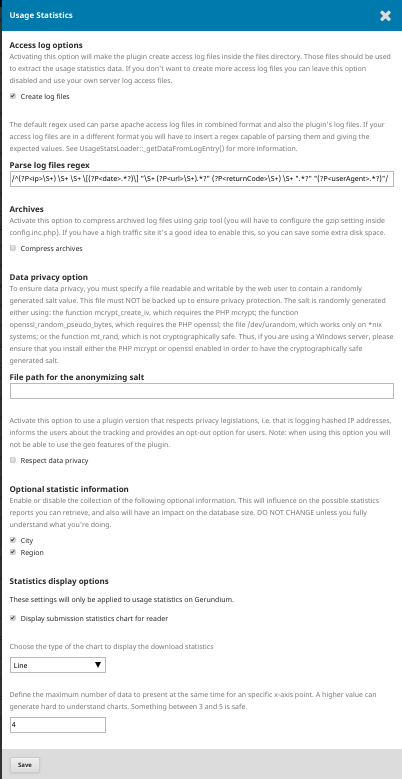 The chart is not available, I get the following message. It's like nobody downloaded it but we tested it multiple times.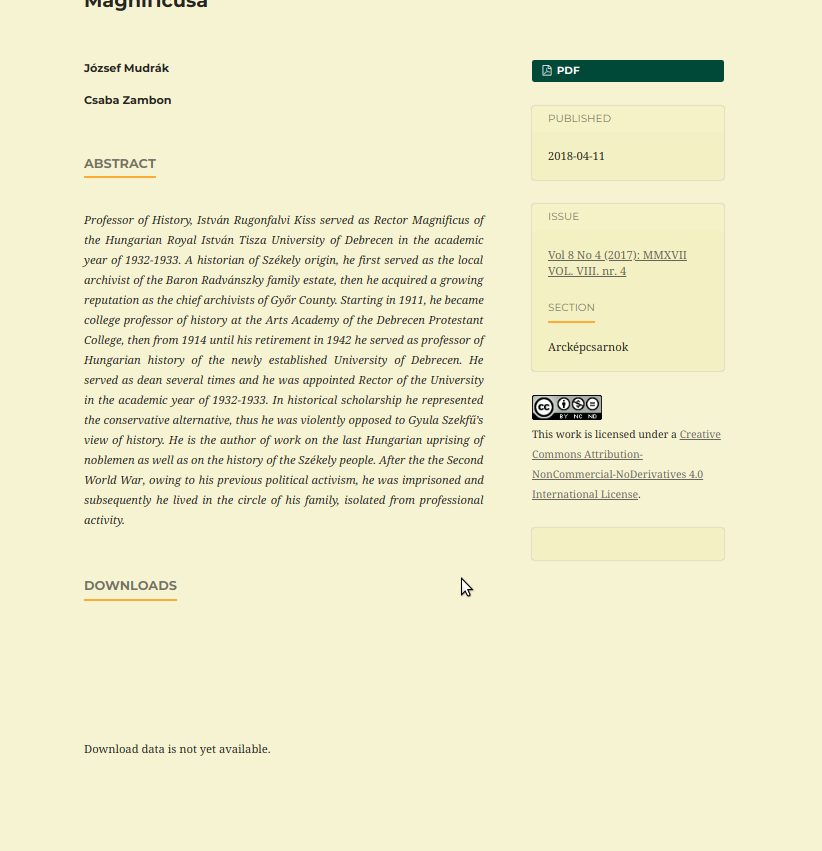 Is there any way you could help me make it work? Should I make some changes in the code? If yes, how should I start?
My OJS version: 3.1.1.2
My PHP version: 7.1.19
Thank you,
Balázs