I'm trying to install OJS 3.1.2. on my Reclaim Hosting account. When I get to the Installation GUI page, I left all the settings to default.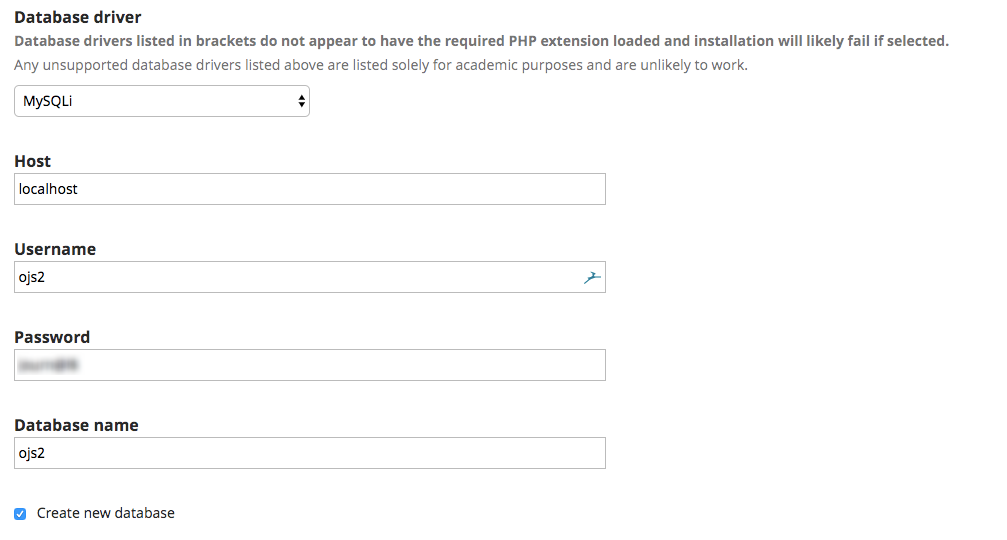 But I get an error message: "A database error has occurred: Access denied for user 'ojs2'@'localhost' (using password: YES)"
I've tried with a password and without a password to no avail. Reclaim support suggested i create the db first and then run the install, so I did that. And looking at other posts on this forum, I tried to Grant all privileges using phpMyAdmin, but got this error message: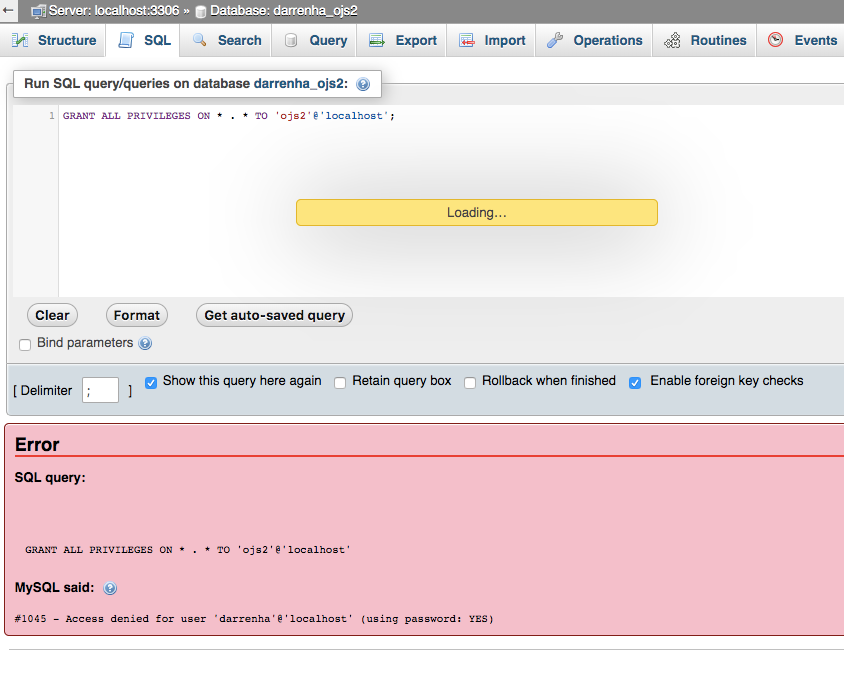 Not sure what I'm doing wrong here or what to try next and hoping someone can assist.
Thanks!