Hi Everybody,
I have question concerning the Review Stage in OJS 3.3.0-4:
after Reviews have been completed by the Reviewers, the Editor can decide to "Request Revisions" of the Authors instead of sending the Submission into the Copyediting stage. When doing so, the Editor can add the Review to the email by pressing the "add Review to Email" Button: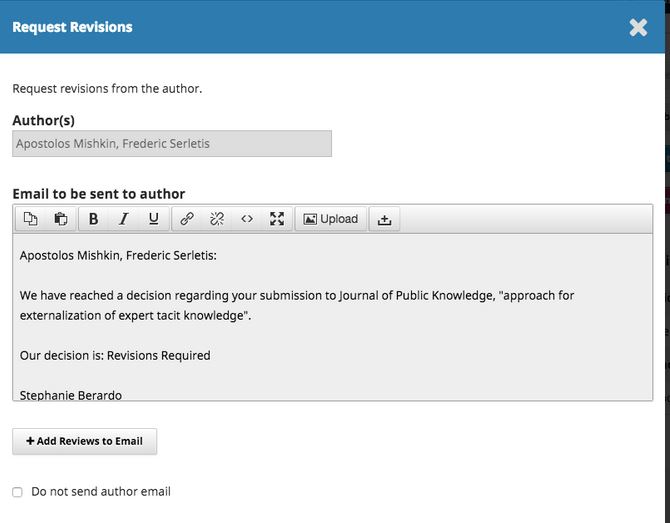 My Question: Is this (via Email) the only way to inform Authors about the content of the Review in OJS 3.3? Or are there other ways to show the Review to the Authors, within the system?
Thanks for your help,
Max