Send to Review, Skip & accept, Decline buttons are disappered
I m using ojs-3.3.0-8 version.

Please help me out.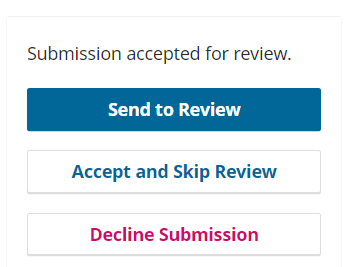 Need this Buttons.
Thanks for your reply but I had tried the step you have suggested to me but problem still exists.
Thank you so much I have tried once again and understood.