Sorry, I thought I mailed it private. Thank you.
Hi @brunojur,
I had thought I already suggested this but re-reading the thread it appears I didn't. Your post-upgrade dump looks like it's been upgraded to 3.0.2 – can you try upgrading to the recently released OJS 3.1.0 instead? There are lots of fixes and improvements and it's likely that the issue you've encountered is also already resolved there.
Regards,
Alec Smecher
Public Knowledge Project Team
Ok, i am to do and i send The result.
sorry for bothering, do we have any results for this problem?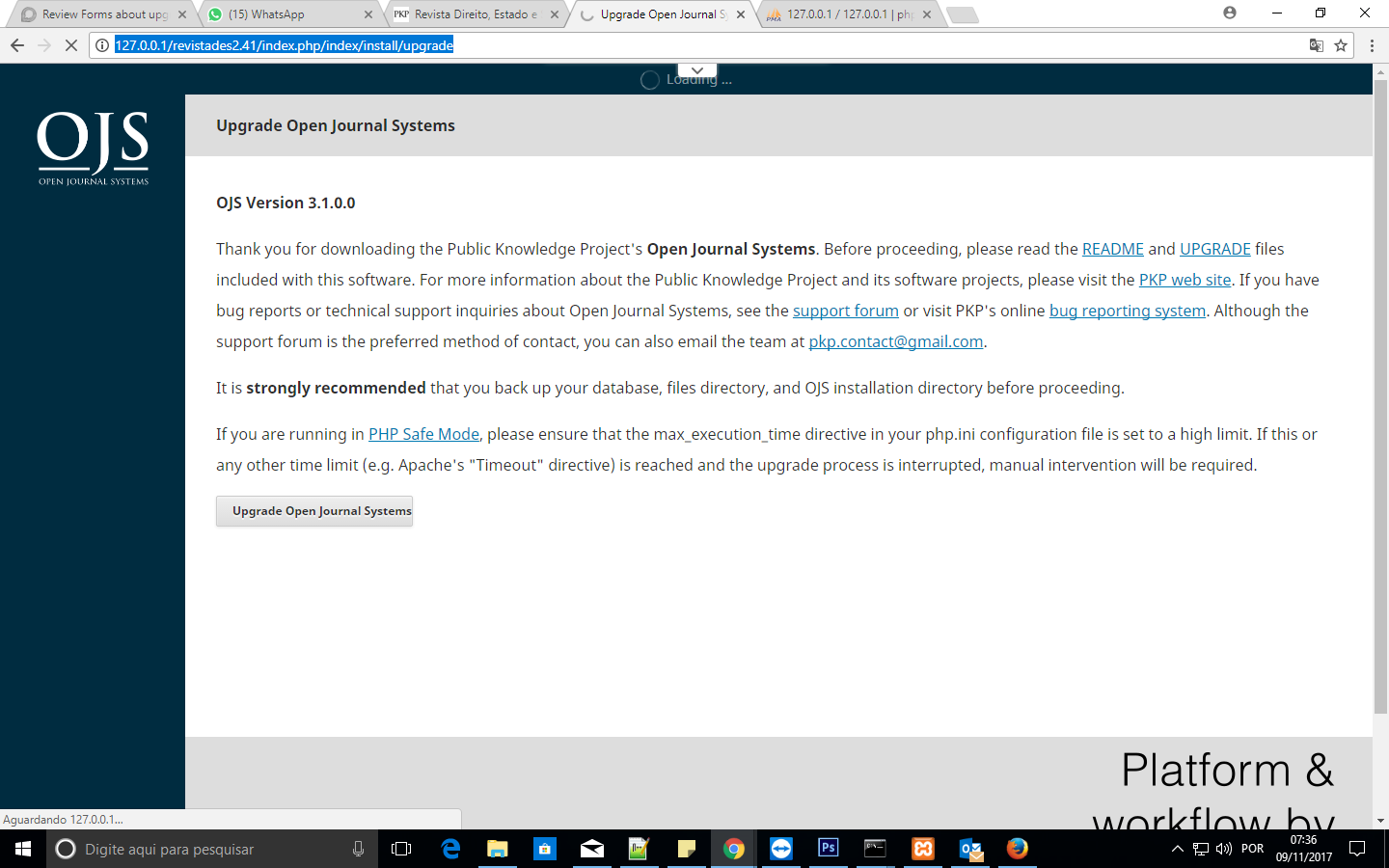 it has been loading for more than 20h.
Hi @brunojur,
Check your PHP error log – it's likely that something shows up there. But if it's an option, I'd suggest using the command-line upgrade tool (tools/upgrade.php) rather than the web-based one; it'll give you more information about what's happening, including any problems you might encounter.
Regards,
Alec Smecher
Public Knowledge Project Team