Describe the problem you would like to solve
When assigning a participant, the user will search for other users assigned to certain roles. Currently the search is case sensitive - e.g. 'sarah' will not bring up a result, but 'Sarah' will, if the user has a capital S in their profile name. This is leading to editors thinking that they are missing users when in fact the search is just being very specific.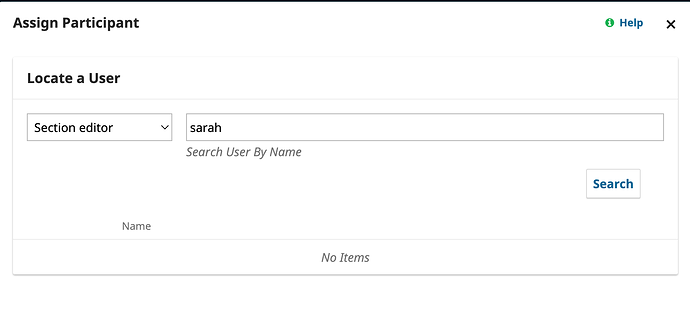 vs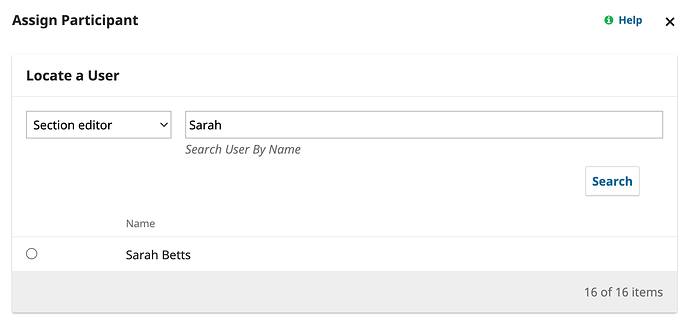 Describe the solution you'd like
Remove the case sensitive rule in the search results when assigning a participant.
Who is asking for this feature?
Journal editors/managing editors
Additional information
OJS.3.3.0.14