Regarding PKP PN article preservation
Dear Sir,
After 2 years, there is only 1 issue is preserved and completed the process through PKP PN.
What is the issue in this case? In some issue it will show unknown LOCKSS state in progress, in some XML error and in some issue harvest error.
Kindly guide.
We have check in keeper registry: issue vol 12-1, vol 13 - 7 to 12 were not found.
Kindly look into this and guide what to do.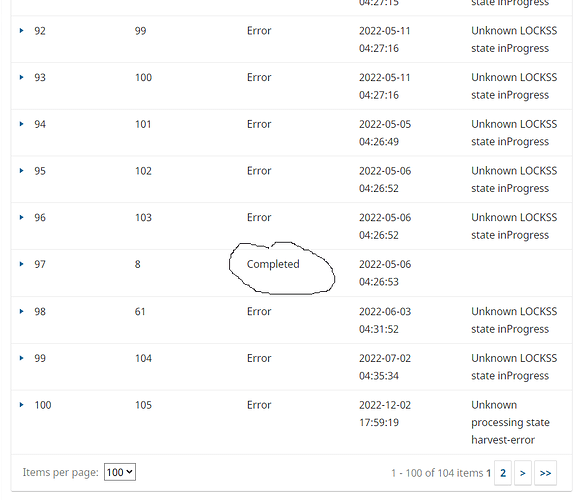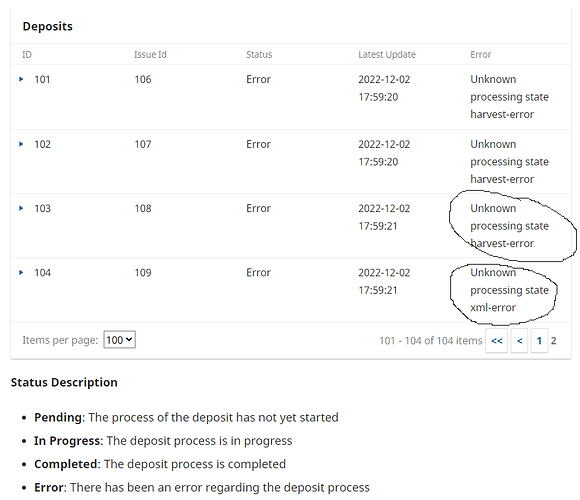 OJS version: 3.3.0.8