Record not processed because submitted version: 1646737502 is less or equal to previously submitted version 20220115161150
Hi,
Our publisher has been changed and with your support DOI has been transferred to new publisher (Medsci publications) from the earlier one (ejmanager) (as informed by crossref). Now we are using OJS platform. We are able to deposit new DOI with updated prefix.
We have uploaded all the previous article on OJS and now we have landing page link for all article. However, we don't know how to update URL link of DOI transferred from previous publisher.
When we try to deposit old DOI, timestamp error occurs. I am enclosing the screenshot of the same.
Kindly guide us.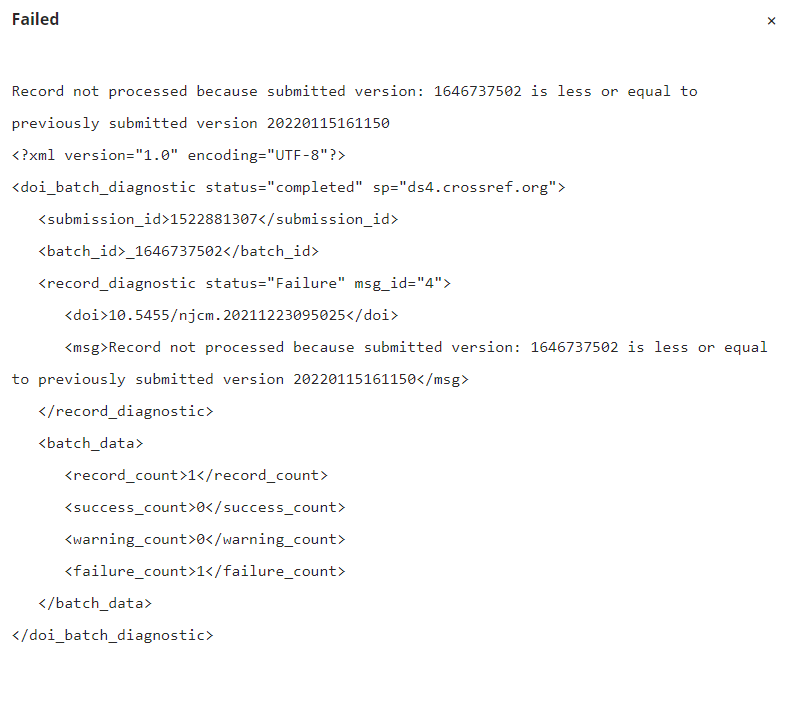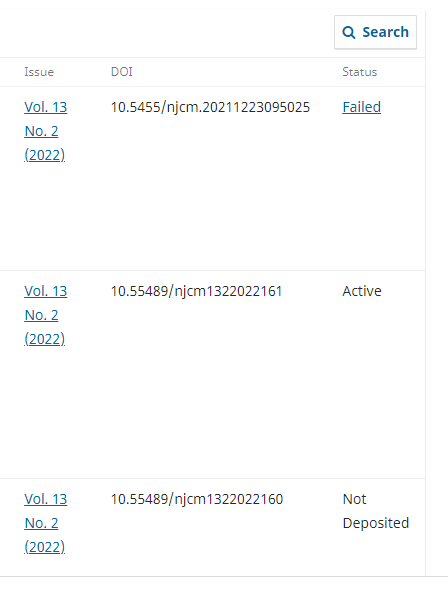 OJS version: 3.3.0.8