OJS 3.1.0.1, QuickSubmit plugin 1.0.1.0
At the University of Stavanger we have just got an OJS-server. The QuickSubmit plugin was installed and I wanted to test it. To enter metadata was no problem but when uploading the galley file the process comes to a complete stand still. Se attached screenshot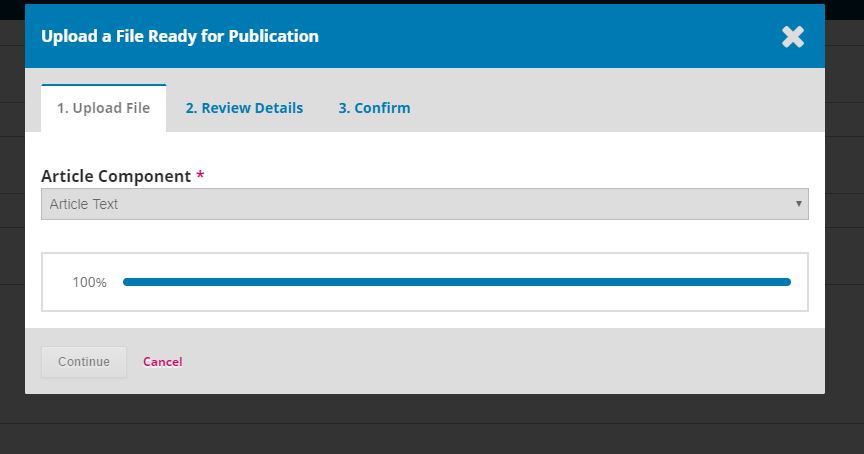 . From this stage nothing happens.
Does anyone have an idea of what I am doing wrong?
Best wishes
Per Kolstrup
University of Stavanger
Norway