Application Version - e.g., OJS 3.1.2.4.
I am exporting xml using the PubMed plugin, as I need to legally deposit information regarding our publication with The British Library. All has exported well, with the exception of four outputs (one article, three poster records). In my limited xml understanding, it looks as though there is an issue with the export of the abstract information/details, as instead of it showing in the xml, it shows at text at the top of the error (shown in the screenshots). The third poster has some information in the abstract section of the xml, but it is spaced out and doesn't look right.
Would someone be able to guide me with how I can overcome this error, please, so that I can export xml of these final four outputs?
Many thanks.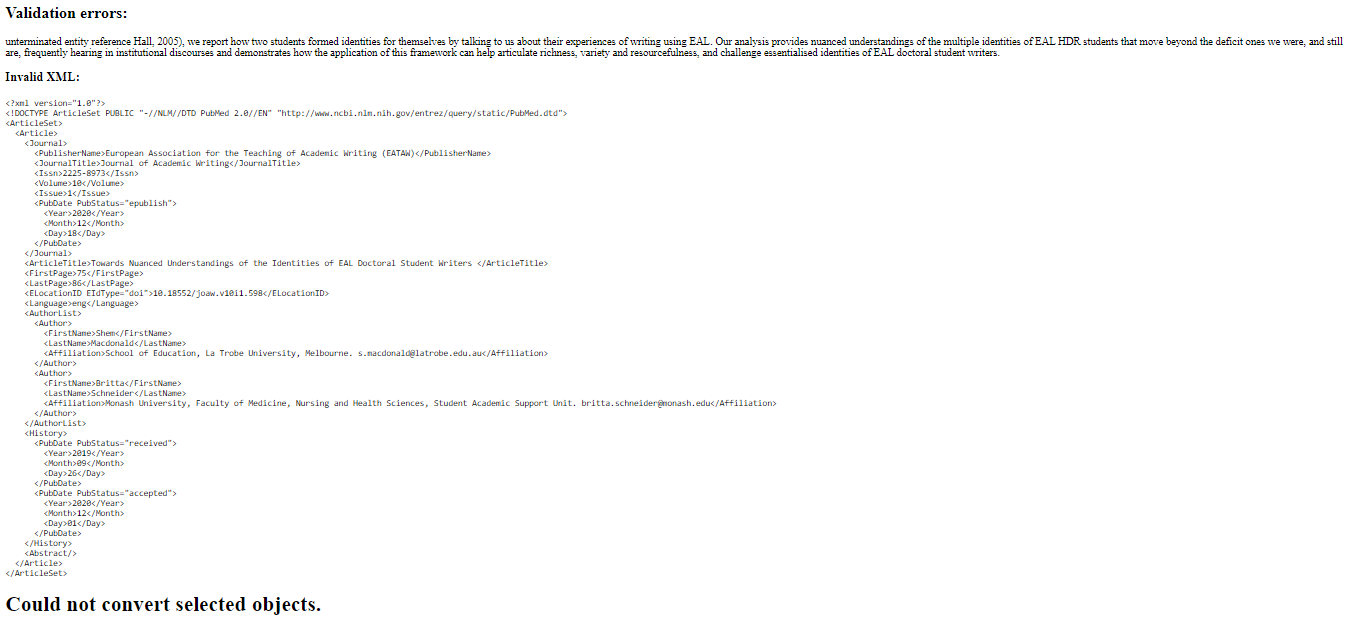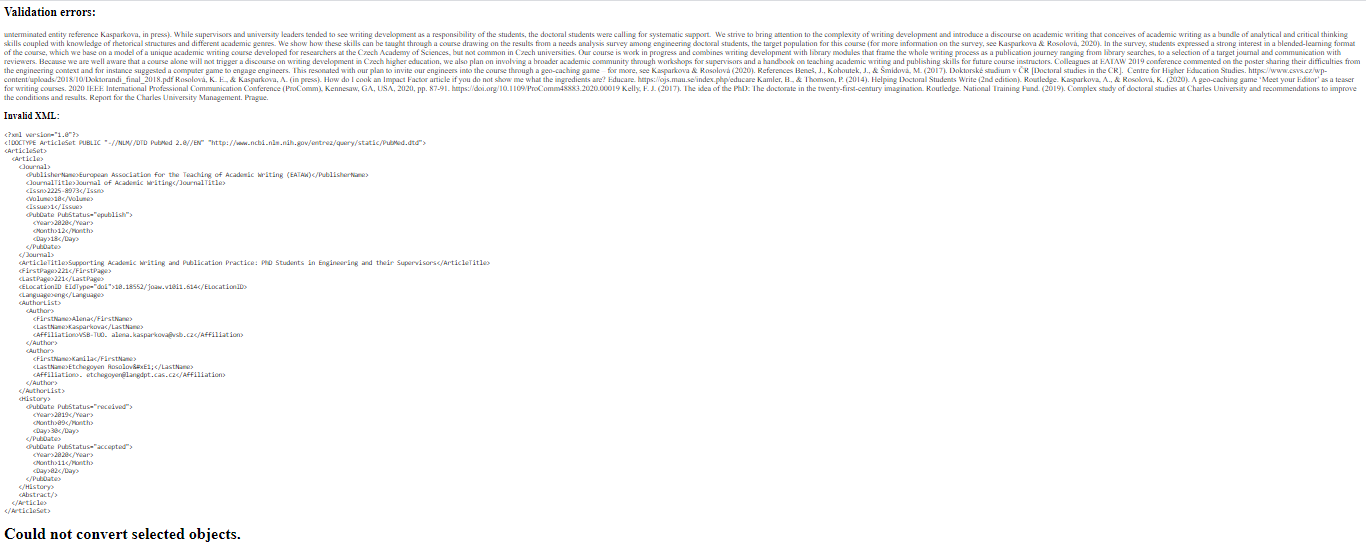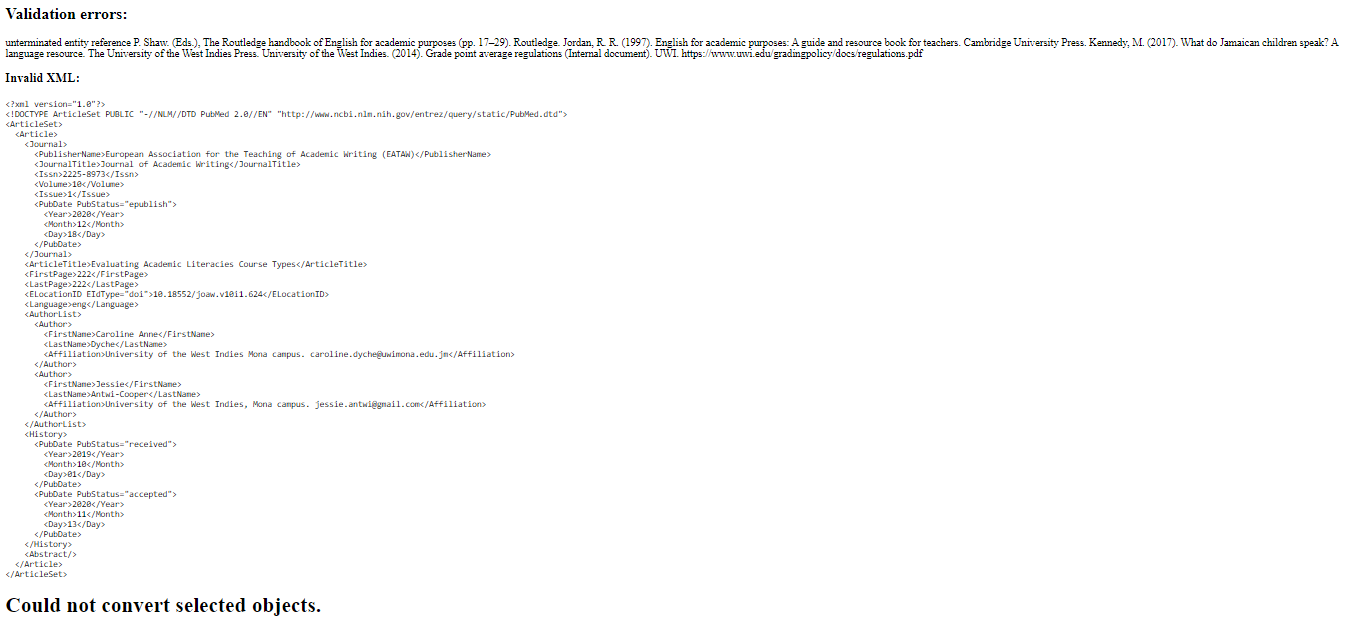 !