Description of issue or problem I'm having:
Dear,
After upgrade OJS from 3.2.1-2 to 3.3.0-8 i'm receiving some error when i try to perform some basic tasks in OJS.
For example, when i try to upload a file i receive the following error: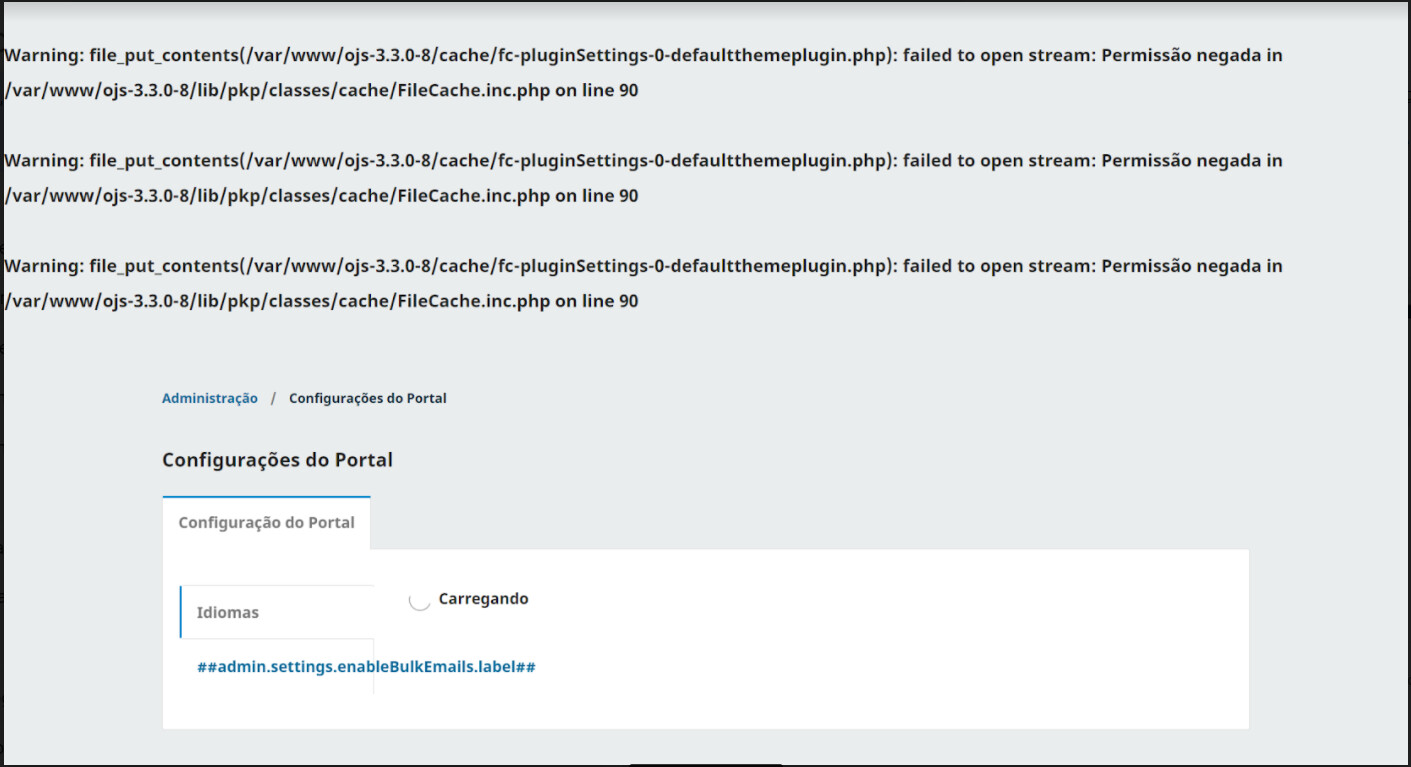 When i click on Workflow option the screen loads forever.
Anyone could help me?