Good morning everyone.
A few days ago we are having the following problem, when trying to register a user be it:
Reader, Author or Evaluator, using the portal (external without being through the administrative area), the following message is displayed: "The typed login is already registered" this for any informed login. The curious thing is that neither the login nor the email entered in the form are registered.
Has anyone ever been in this situation?
Thank you very much in advance.
Regards,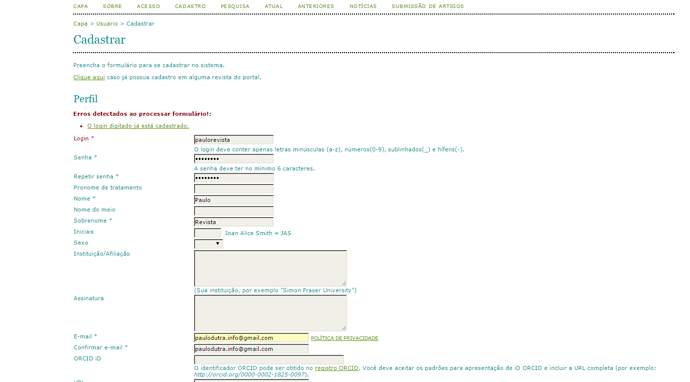 Grateful.