Hello everyone, I'm facing a problem when accessing the submissions area in OJS, version 3.2.1.3.
I get the popup below when trying to access the area and when turning on the debug the following errors are appearing:

Translation: "An unexpected error occurred. Please reload the page and try again. If the error persists, contact technical support."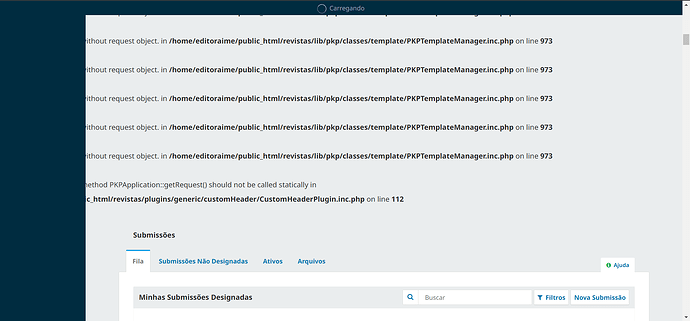 On Thursday (20/04) it was working normally. can anybody help me?