Hi,
We have just upgrade our staging environment with the latest OJS3.1. There seem to be a problem when listing all prepared emails in Settings > Workflow > Emails: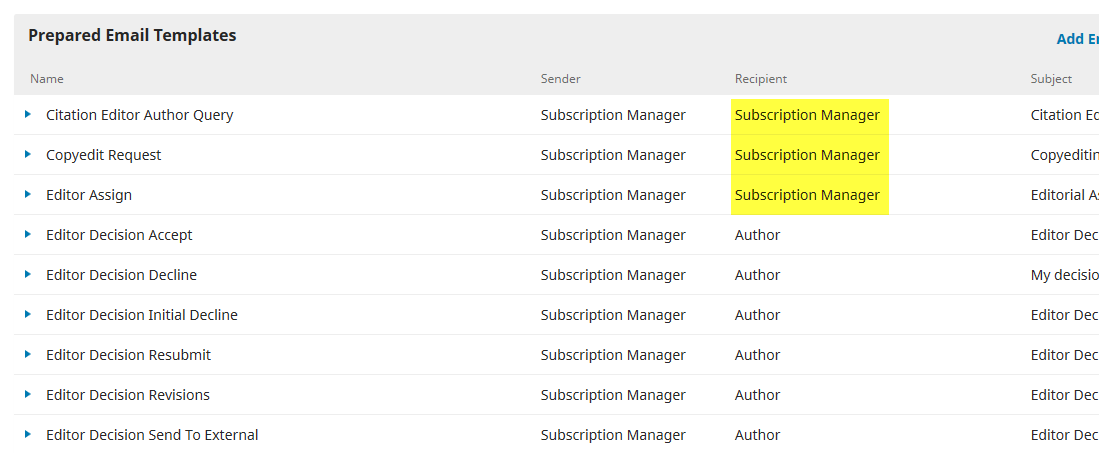 The first three emails shouldn't have as a sender and recipient "Subscription Manager". In fact, comparing to our 3.0.1 production environment, it seem that all empty values in column "Sender" or "Recipient" are now filled with the "Subscription Manager" value.
OJS3.0.1:


We are running on bilingual platform (en-US & fr-CA) and this also affect the fr-CA version.
Any advice on this ?
thanks,