Hi we are running a journal hosted as "journal.lfu.edu.krd" and published so far 23 issues.
Recently we have installed PKP PN plugin to enable the PKP PN archiving.
Its been more than one week since installed, but the local status is shown as "Transferred" but all other fields are shown as "unknown".
OJS version: 3.2.1.2
PKP Plugin version: 2.0.3.1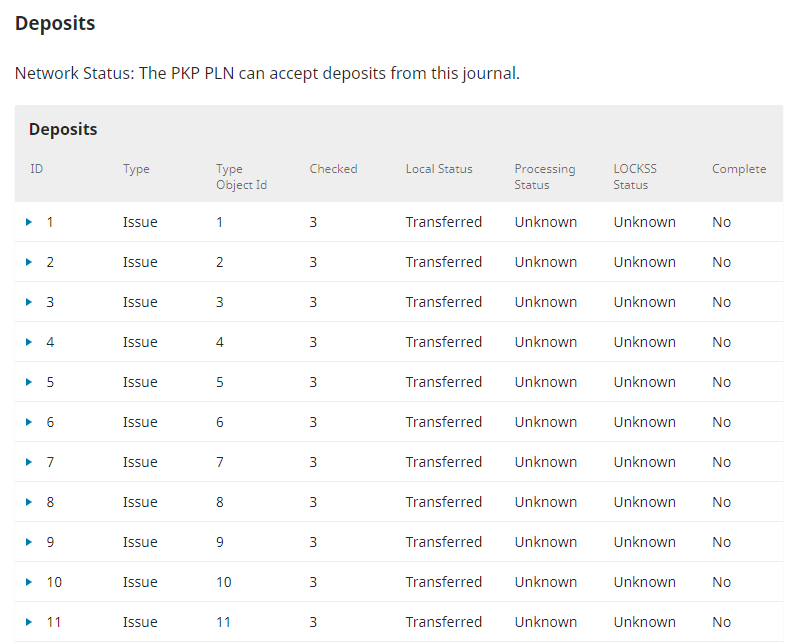 Any help?
Thanks and Regards