Hi there, we are running a journal hosted as "jiem.ftu.edu.vn" and published 24 issues.
2 month ago, we have installed PKP PN plugin to enable the PKP PN archiving.
But now, we see that only first 5 issues has completed status, and the others have not. And our journal is not listed in http://pkp.sfu.ca/files/pkppn/onix.csv
It seems like the indexing process has been stucked somewhere.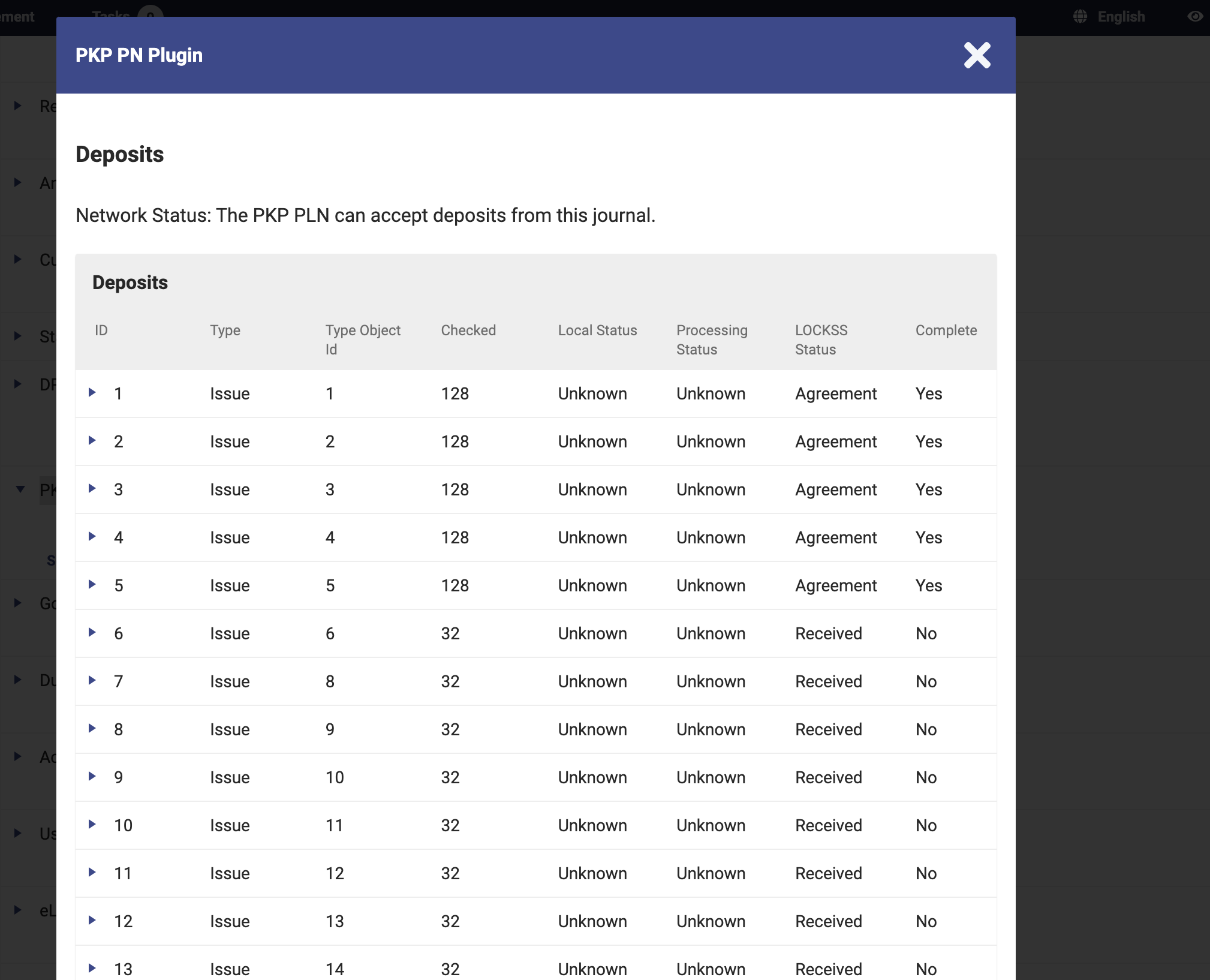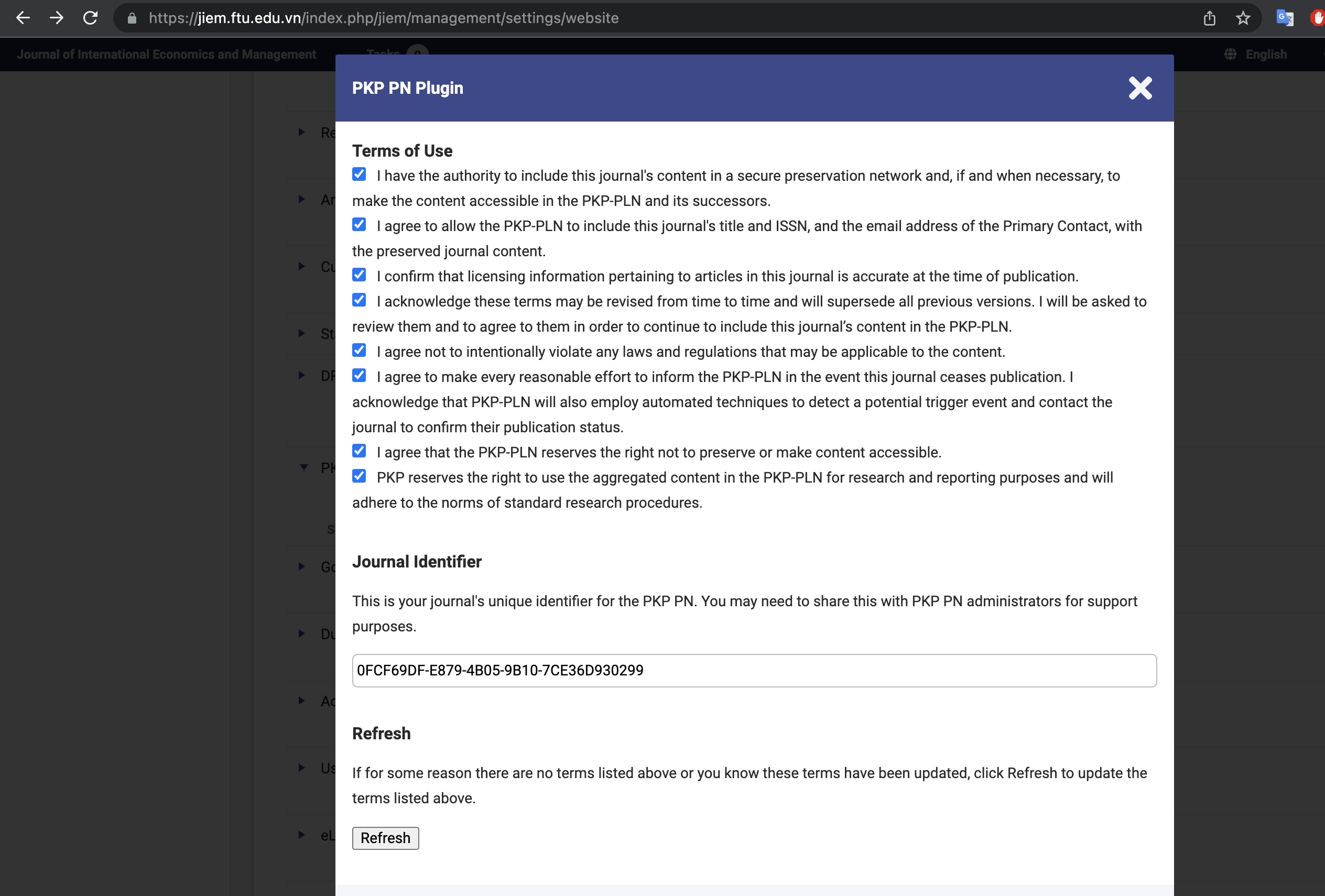 Our journal PKP-PN unique identifier is 0FCF69DF-E879-4B05-9B10-7CE36D930299
OJS version: 3.2.1.1
PKP Plugin version: 2.0.3.1
Please help!
Thanks and Regards