We are using OJS 2.4.8.1 and would like to back up our journal with LOCKSS using the
We were told to go to Journal Management → System Plugins → Generic Plugins → PKP PLN Plugin and then enable the plugin. However, the plugin does not exist in that location in our system:
![unnamed|465x500](upload://cK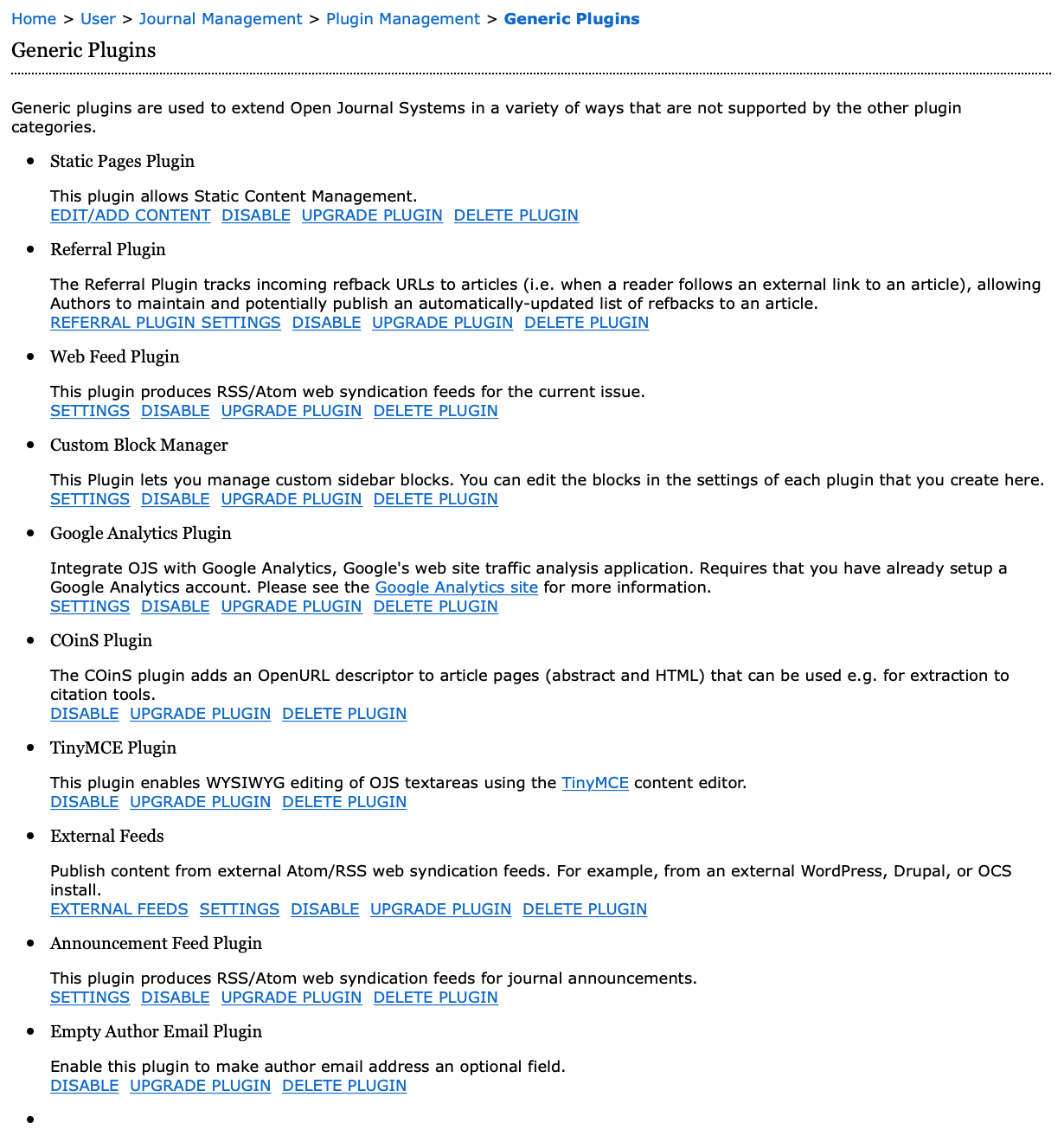 Qq1jHRKKVSZglbYDtbT1Lyv0m.png)
How do we (re)obtain this plugin?
Thanks so much.