Hello,
Was hoping someone would be able to provide some assistance with the PKP PLN plugin i'm using on a 2.4.8 journal.
I activated the PKP-PLN plugin at the end of last week (1st July). We have one issue published for our sole publication. Upon activating the plugin, the status showed as Local Status: transferred, Processing status: Sent to LOCKSS, LOCKSS Status: Unknown, Complete: No.
After a week, the status is still showing the same: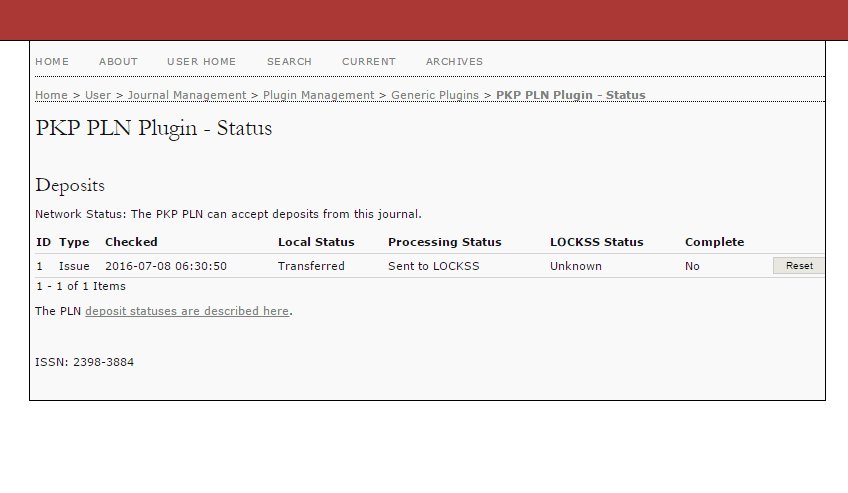 As you can see the check column is showing today's date.
Does anyone know when I might expect the process to finish?
Many thanks
Adam