Hi
I think overdue filters item not work very well, as you can see in this image i have 3 articles that all of them are overdue and at the bottom of all of them, there is notification "A review is overdue."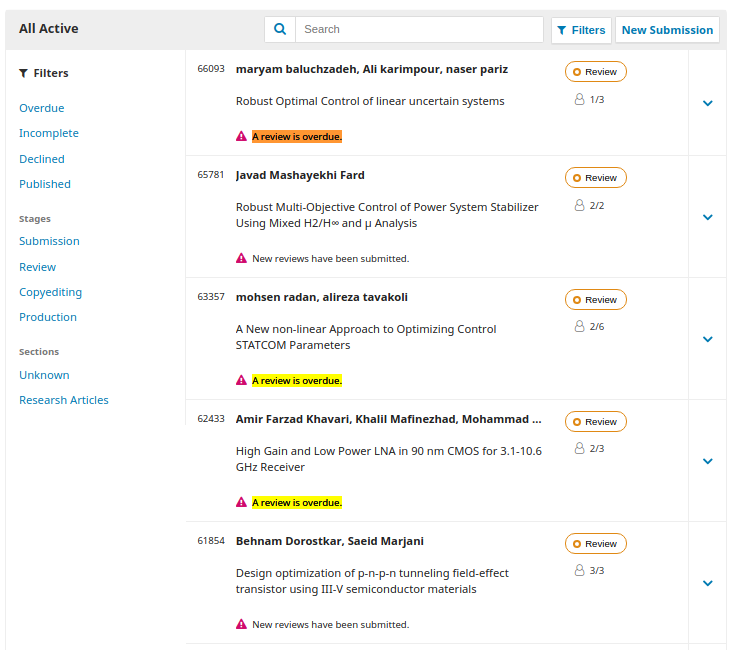 But when i click on overdue filter item, its just show one item ?!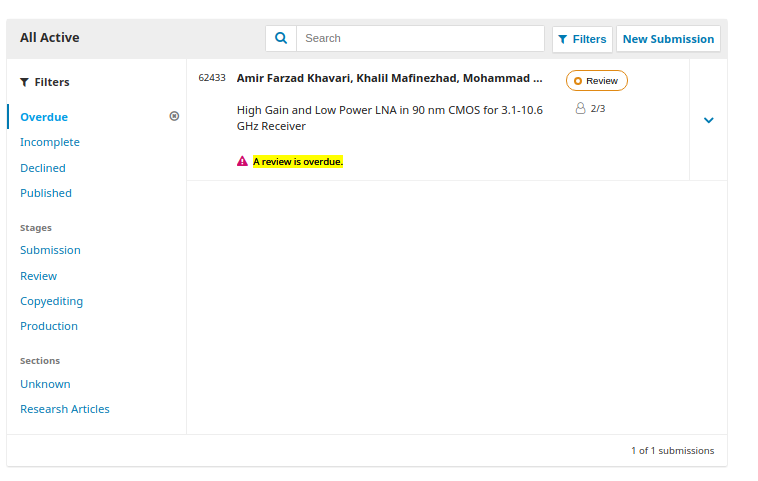 please help me.
I should notice that my ojs version is : 3.1.1.1
Thanks in advance.