Hi all,
I try to setup Open Typesetting Stack and I downloaded the plugin from here:
I installed the plugin but OTS Settings doesn't work. Where am i doing wrong?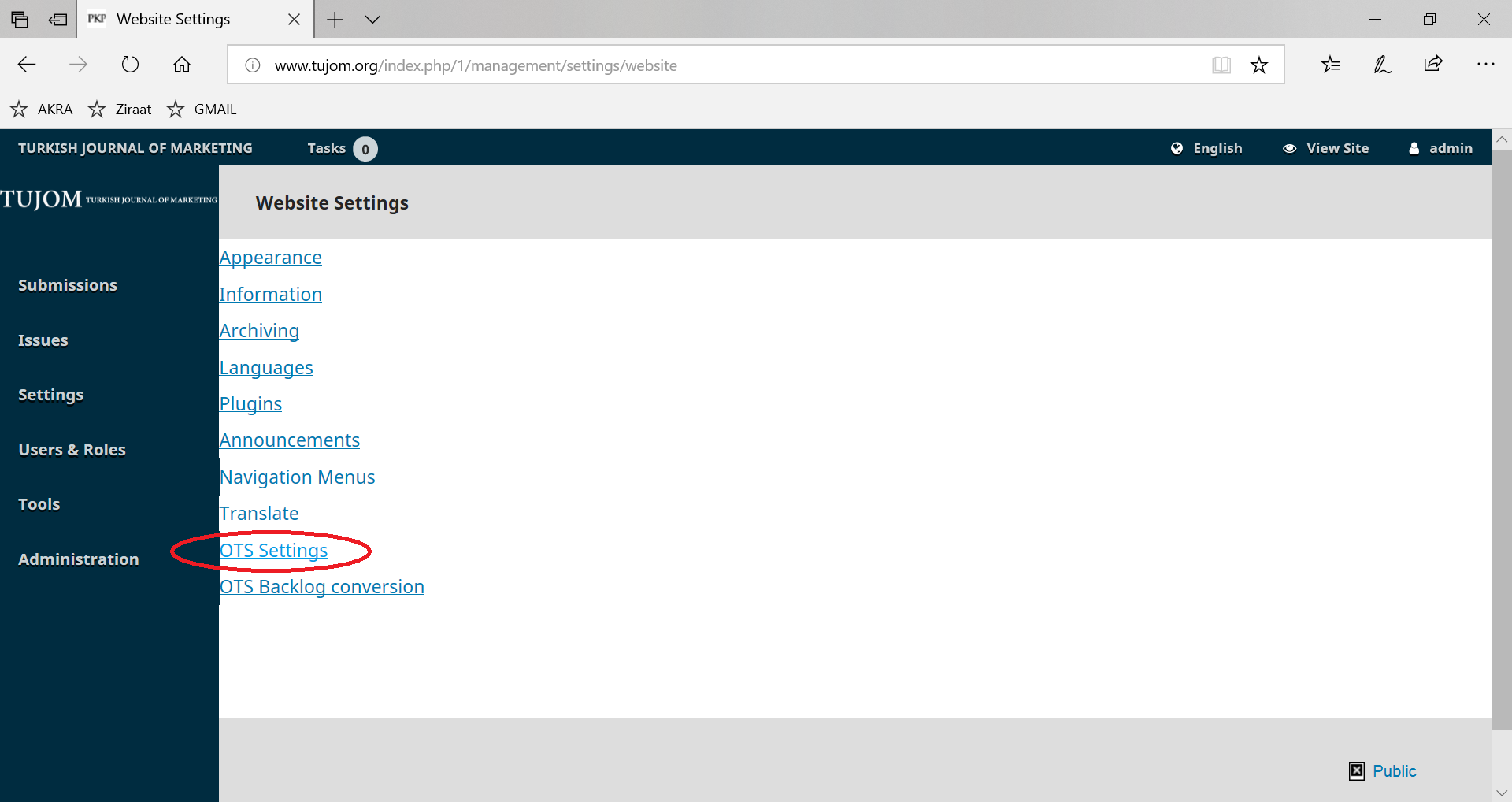 I also examined this link
But I didn't know how to do the information given in this link.
Can anyone help me? I want to setup xml and html galleys for my published articles.