Hi
In our OMP setup, we have chosen a Danish and an English user interface. Danish is the primary locale. Our current version is 3.1.2.1
When our anthologies appear in the English UI, only one author name appears next to the individual chapters, even though several authors are registered. In the Danish UI everyone is shown. See: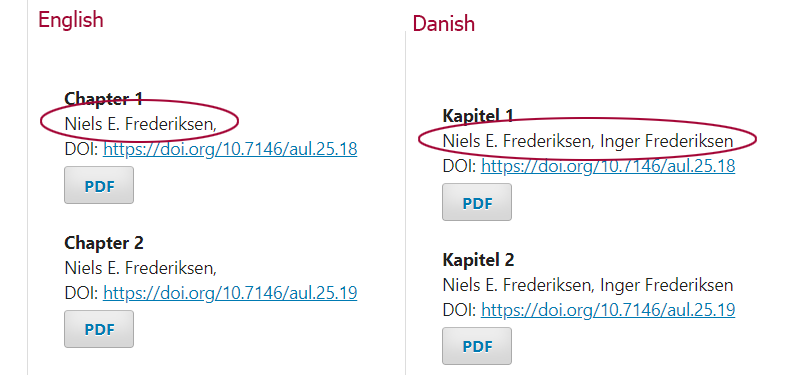 How do I solve that problem?
Best
Niels Erik