I have a fresh installed OMP 3.3.0-7 site whose complete system informations are:
Version Major Minor Revision Build Date installed
3.3.0.7 3 3 0 7 30-07-2021
Server Information
Setting Name Setting Value
OS platform Linux
PHP version 7.3.14
Apache version Apache/2.2.15 (CentOS)
Database driver mysql
Database server version 5.5.45-log
I have issues with Internal Review stage. In particular, the Author gets an empty page in his view of Internal Review stage (see below images).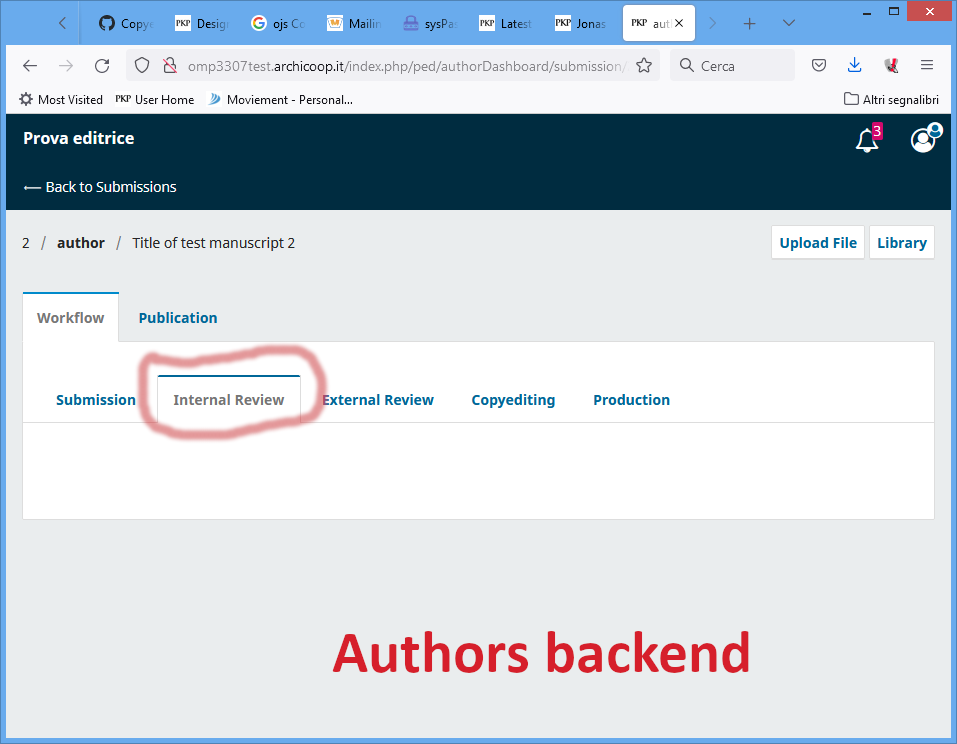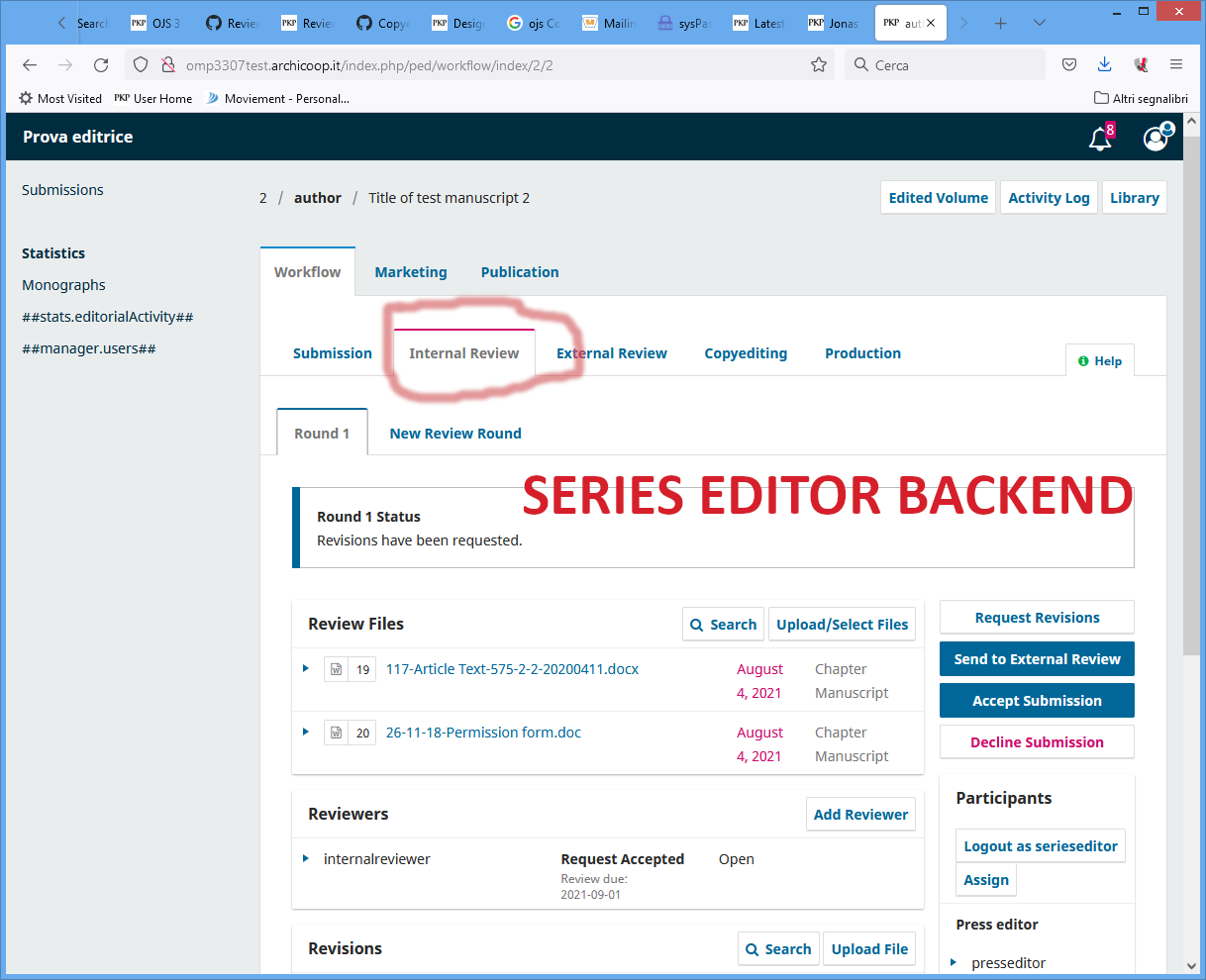 I have also checked Internal Review on an OMP 3.3.0-4 installation found the same issue.
Considerig the issues already posted here
and here
it seams that the whole Internal Review stage of OMP 3.3.0-x needs to be checked and reviewed.
Thanks in advance for any help or suggestions to fix this issue.