Hello,
I can't upload images with TINYMCE.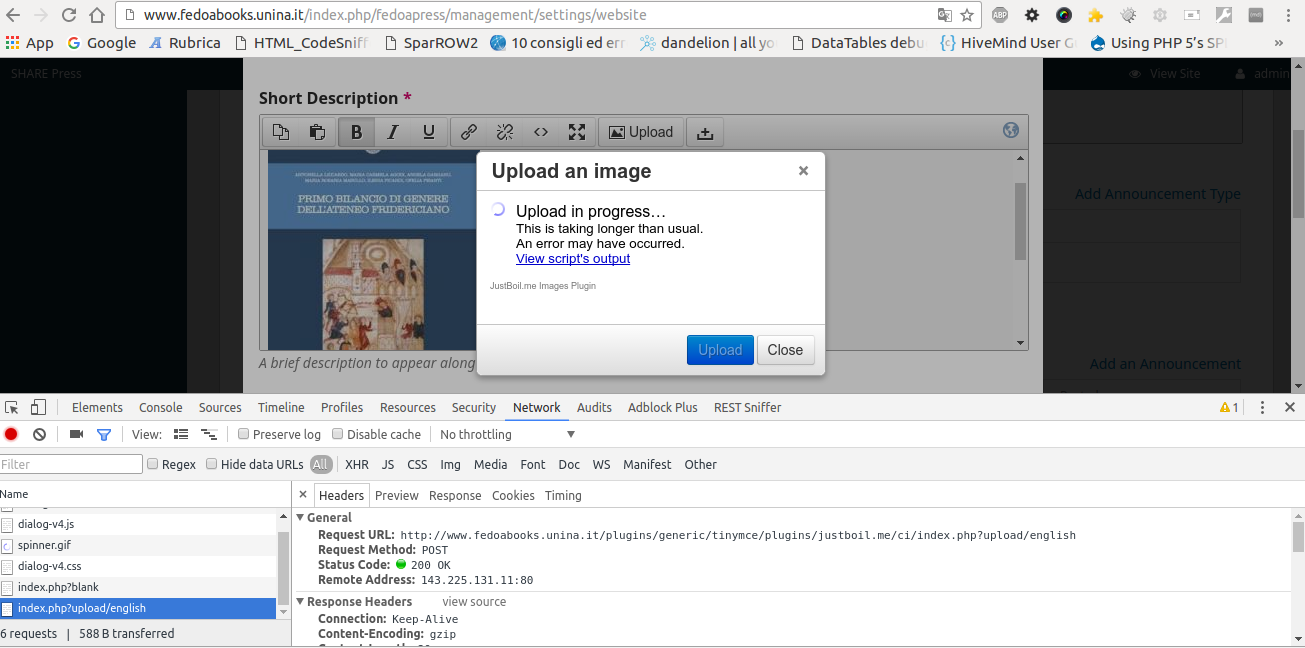 When I try to upload images with other forms it works, when I try to upload with Justboil.me/TINYMCE, the loader doesn't stop and there are no error messages, nor in the pop-up box, nor in chrome inspector.
The directory: public/site/images/ directory exists and is writeable
I have to upload images with ssh and then add the tag with path by hands.
How to?
Many Thanks,
Alfredo