Hi,
Tagging @NateWr here.
I noticed a problem when uploading submission files to multilingual journals.
After uploading a file you get to step 2 where you see the name the system has given to the file.


In this case the Finnish locale is selected (I will pr the whole locale soon) and you see the file name as expected.
However the Continue button (Jatka) is disabled, so you are basically stuck. For a long time I thought that the system has crashed but a couple of days ago I realized that this happens, if an user is submitting a manuscript and is using some other locale than the primary locale in the UI.
Basically the user should realize here that they should push the edit button and enter a file name to the English (primary) locale field as well: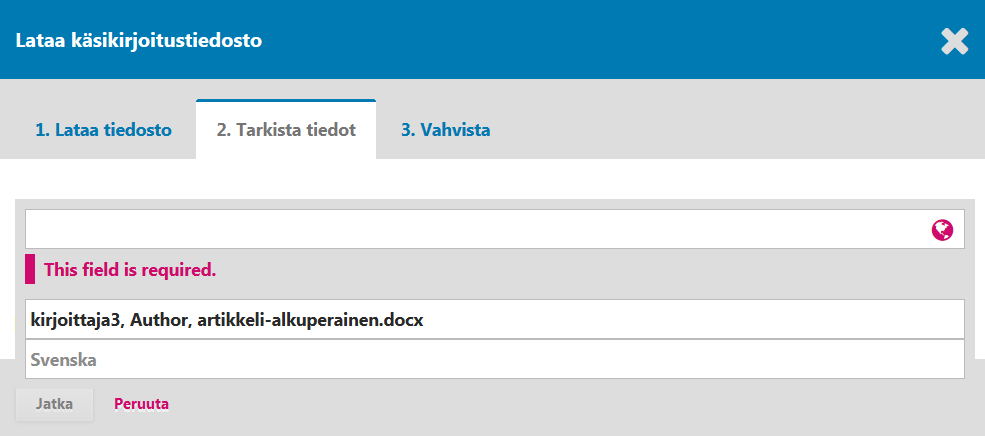 This is of course way too difficult and complicated.
My question:
Why should the filename be localised at all?
And if it should be localised, could it be prefilled to all available locales using the same name so that users do not get stuck this way.