We are currently migrating an existing journal that should be continued in OJS3. The import of articles and volumes via the native XML-import is already working. The journal uses several sections e.g. article, peer-reviewed article, book reviews, comments. The journal published these articles online as soon as they were ready and they used a consectutive page numbering like in a printed journal.
Here is an example:
. Article 1 was published 01/01/2015, pages 1-10
Book review 1 was publishes 02/01/2015, pages 11-15
Article 2 was published 03/01/2016, pages 16-25…
After importing the journal to OJS3 an issue looks like this: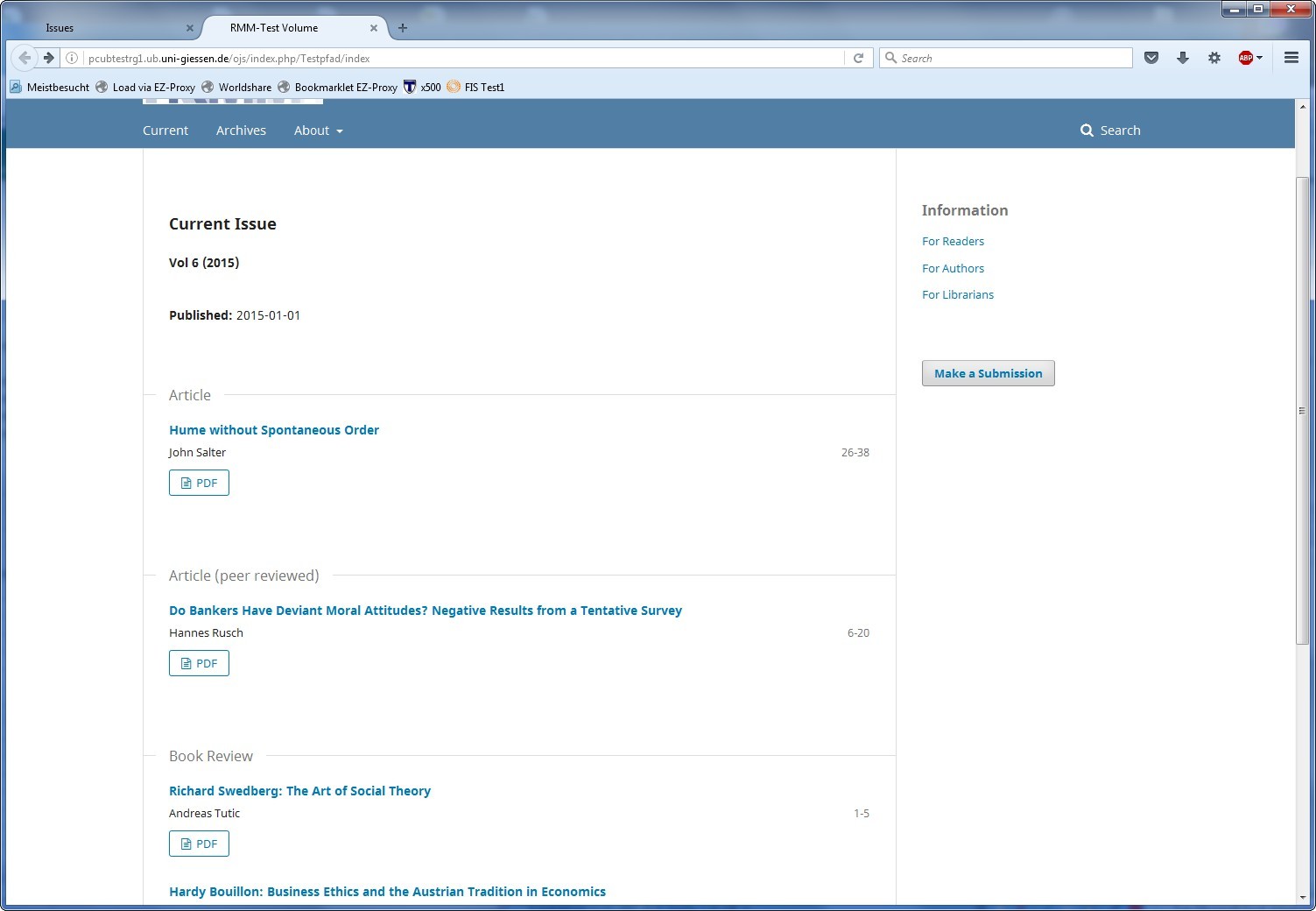 The volume is sorted on the sections-level first. I tried a manual reordering in the issue management. It is possible the change the order of whole sections and the order of articles in a given section. In this case the desired ordering would be the page numer or the publication date. But this would require to have e.g. a book review frist, then an article, then another book review and so on.
Is it possible the change this ordering in this way? Is Add support for custom issue ordering · Issue #1951 · pkp/pkp-lib · GitHub already a solution for our problem?