Hello,
So we have now deleted 700k spam users on our site by using mergeusers.php and input a list of ID as parameter.
which is officially recommended on the fourm. nothing was deleted in the DB directly.
after this has been done we discovered that when the editors assign a reviewer, the reviewer list is unable to display anymore. (it was slow but working before the spam users delete)
The error is: "Ajax request or invalid JSON returned"
link: "/$$$call$$$/grid/users/reviewer/reviewer-grid/show-reviewer-form?submissionId=70654&stageId=3&reviewRoundId=20974&selectionType=1&_=1628845155984"
in apache2 error log:
PHP Notice: Undefined index: stageId in /var/www/html/lib/pkp/controllers/grid/eventLog/SubmissionEventLogGridHandler.inc.php on line 111
When i looked into DB: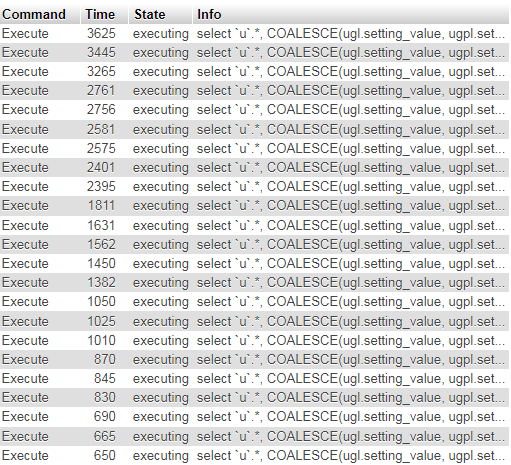 The loading step of reviewer seems taking ages to complete While for some of the journals there is only 200 reviewers.
Only one of the journal with 13 reviewers is able to load.
I think there is some data error in the DB after mergeusers.php clean spam.
Any idea what i can do to solve this issue? As so many editors are asking the question.
Thanks in advance.
Stanley