My site administrator has recently updated to OJS 3.1.1.4 but no user, regardless of role can submit a new manuscript.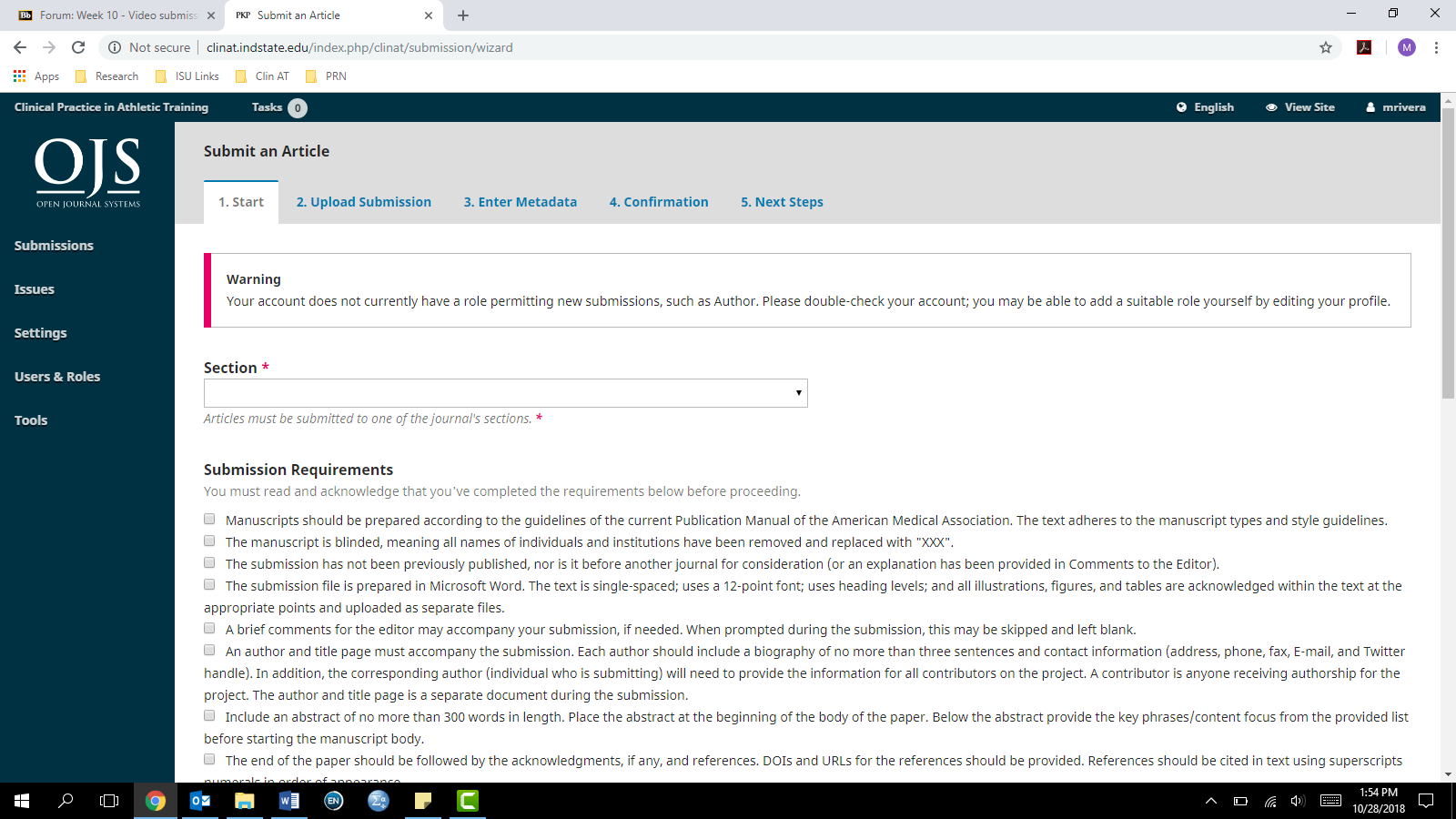 We have tried changing the permissions on different roles. I have the journal manager permissions and should be able too but I still cannot.
I even tried creating a new role that has access to submit a new manuscript but still was unsuccessful as the same error message as above appeared.
Would appreciate any help.
Thanks