Hi,
I'm an experienced software engineer but new to OJS, I have a freshly installed OJS (v3.3.0.13) with oldGregg theme (v2.2.0.) and everything seems to work fine. but after setting up and configuring an SMTP mail server with OJS and enabling user email verification, I realized when someone tries to signup or submits the forget password form, they will be redirected to a confirmation page with no styles and layouts (kindly see attached image below), and this is only happening in requestResetPassword and user/register URL endpoints.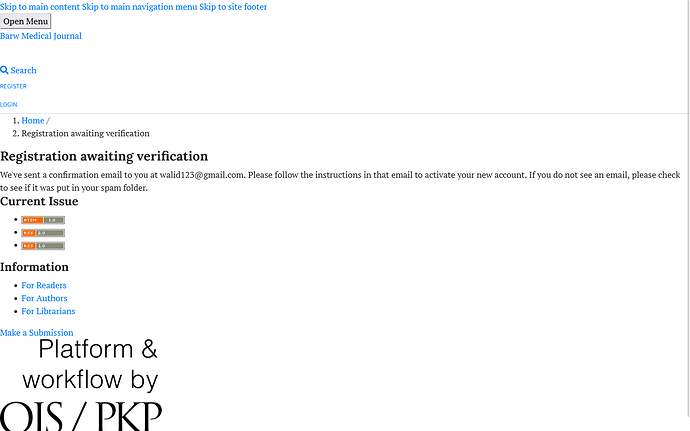 Any Ideas on how to fix this?
Your support is appreciated.
Regards,
Walid