Hello,
We have DOI prefix: and we use OJS System. I looked at the "Sample DOI suffix patterns" page.
We want pattern: http://dx.doi.org/xx.xxxxx/neu.0002550 But how in OJS add "neu.0002550".
Each article will continue this way. (neu.0002551, neu.0002552, neu.0002553…)
OJS in 3 options. I add attched screenshot "DOI Plugin Settings". On this page, where do we need to write clearly?

Another question. If we set it up (eu.0002550), would it be a problem when we open more than one Journal?
Thank you in advance.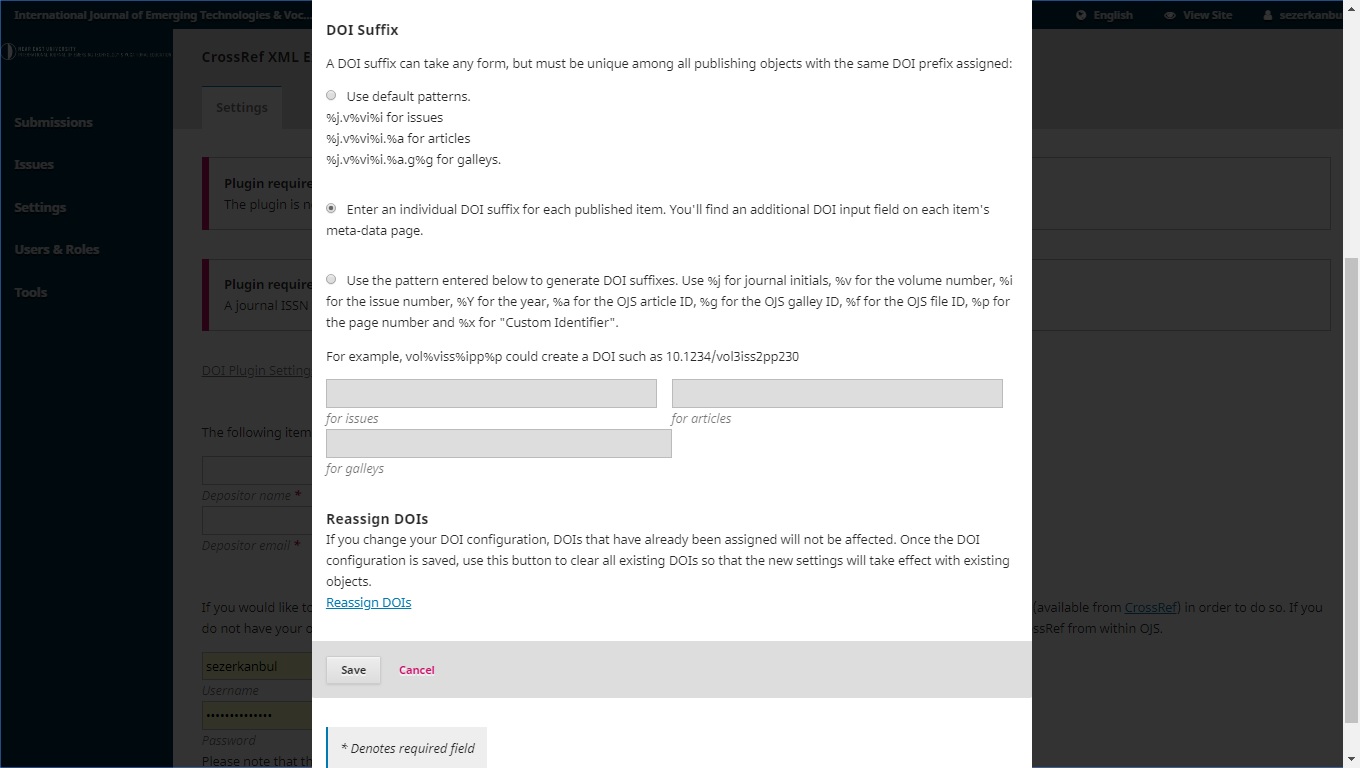 Sezer.