Hello all,
After copying OJS 3.1.1.4 locale files (lib/pkp/locale/pt_BR) to OJS 3.2, I noticed 2 missing fields in the manager page (index/admin/settings):
Page footer
Privacy statement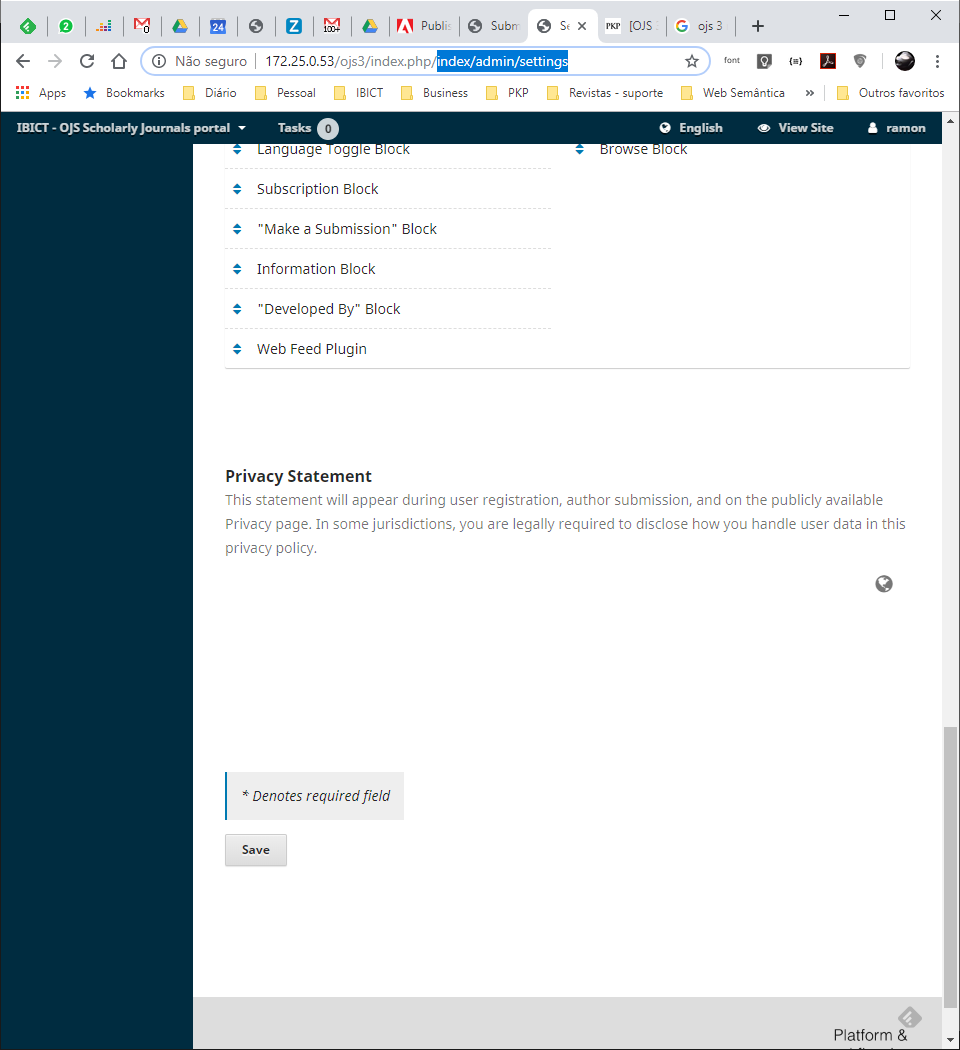 I'm still stuck on that page so I don't know what file may be corrupted, missing a closing tag or something.
I tried looking at the error log but found nothing…
Any ideas on how to find the error besides restoring the original 3.2 locale files with missing translations??