Hello,
We have a weird problem where we are getting multiple notifications whenever a revised version is uploaded.
Upon checking the logs in the database, it seems none of the emails are being sent in close enough proximity to suggest that a single request resulted in several of them being sent.
So we concluded that this happens that a notification is sent every time a user uploads a file during the submission process and notification is sent for that.
Is it possible that the team recevies only one email after completing the action from the author side (for example submitting /revising one manuscript), not per each small action in the submit/revise process?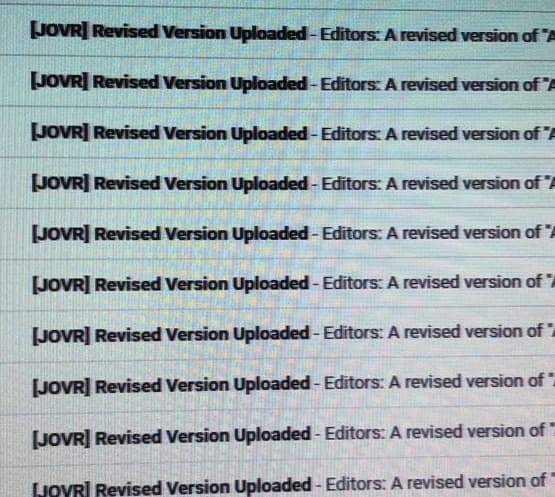 Thanks!