Dear all,
I've migrated OJS from 2.4.8.5 to 3.3.0-4 this week.
I found problems when indexing articles with OAI. When I access /oai?Verb=ListRecords&metadataPrefix=oai_dc, all articles appear with the same current timestamp. I saw that others have already reported this problem in previous versions, and I verified that all the solutions already proposed were implemented in this version, including filling in the "last_modified" column on the tables "issues" and "submissions".
The driver plugin is disabled. My code and database version is 3.3.0-4.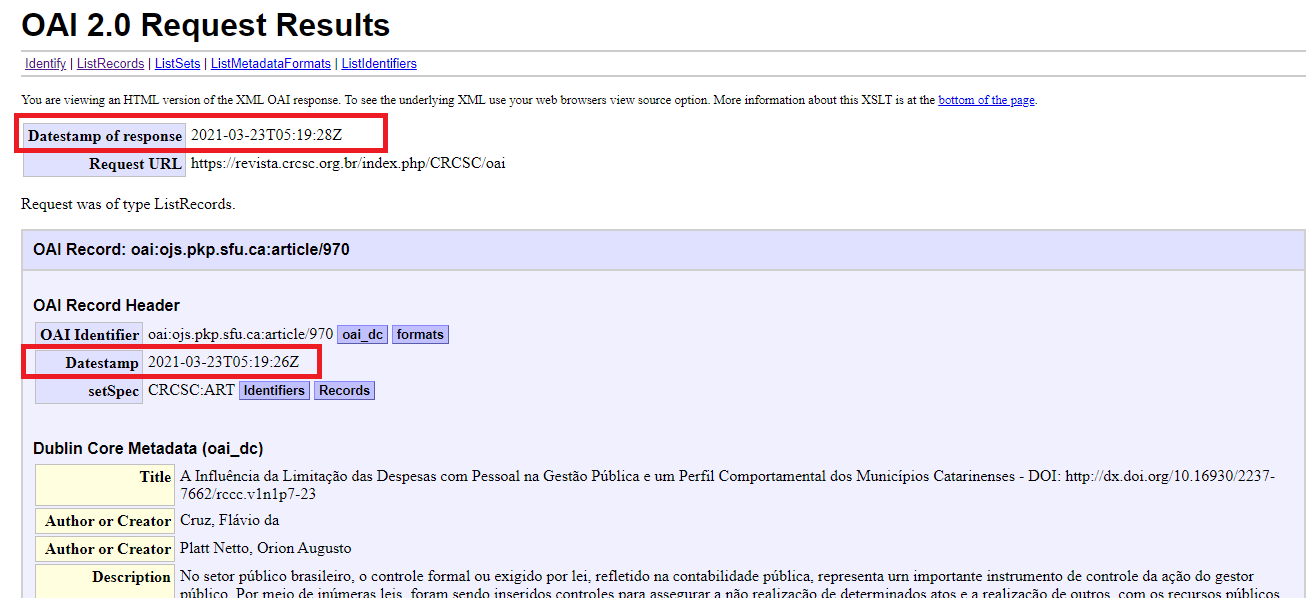 Can someone help me?
Thank you!