Hello,
I have published an article but it dont appear in archives and still under all active tab.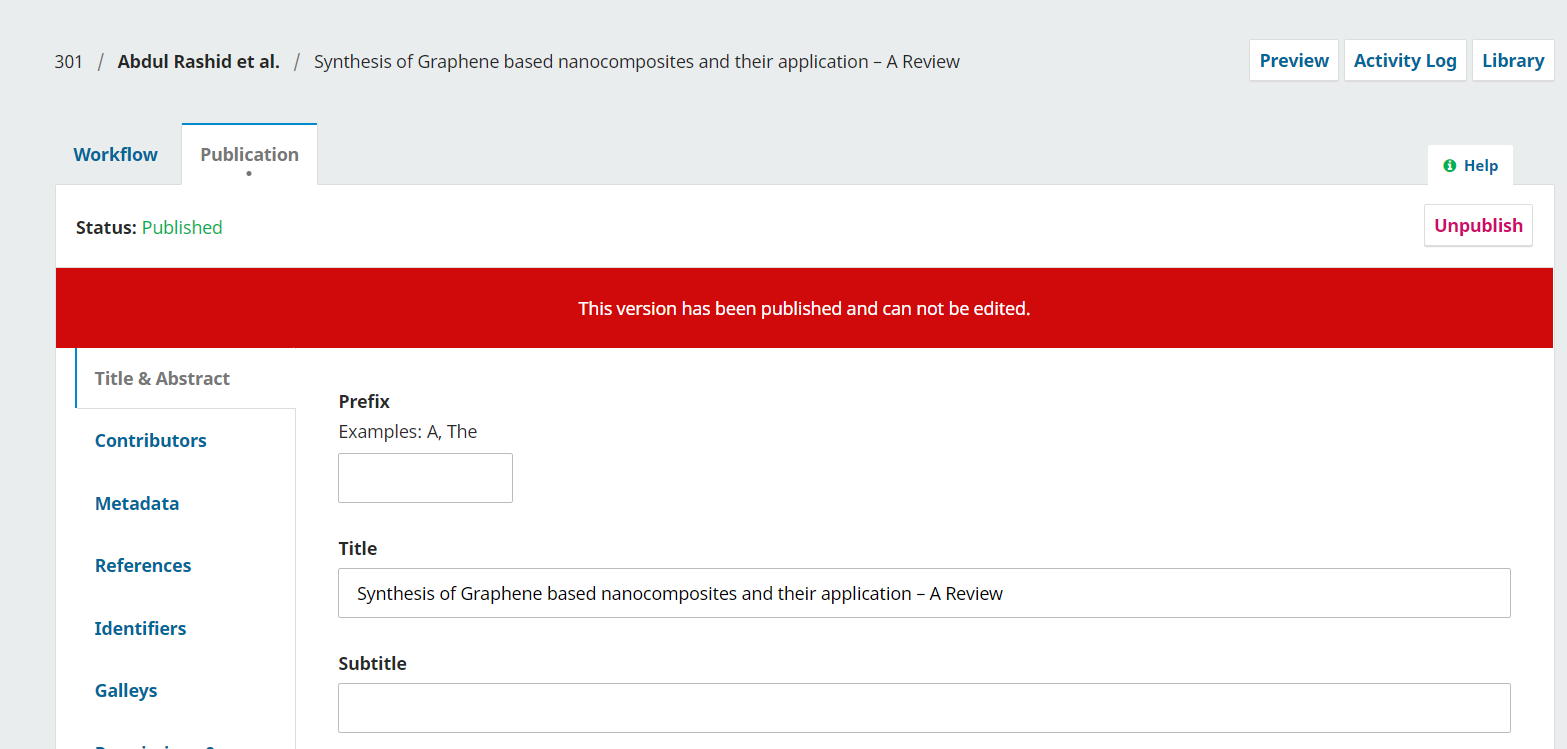 Hi @Emi_Naza ,
Guessing: is the issue number, the article is assigned to, also published?
Regards, Primož
Have you made sure that the status issue in your journal becomes a back issue?
Regards
Ghazi