Hi I have wrote this topic because I have configured the PKP Preservation Network Plugin in a journal over OJS 3.2.1.4, I have noticed that some deposits have the Unknown
status in the Local Status and Processing Status columns, but the Agreement in the LOCKSS status and Yes in the Complete column as see in the below figure.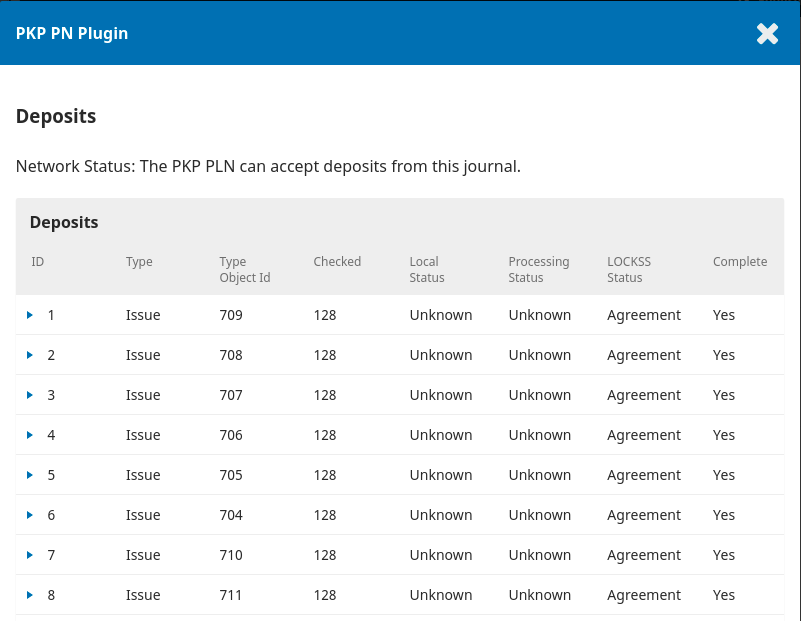 I have read the docs in this page http://pkp-pln.lib.sfu.ca/docs/status and this doesn't describe about the unknown status. I could suppose that the issues marked as Agreement status are successfully archived?
Another doubt about the PKP PN plugin, in the requirements said that the journal must have an ISSN, I have a journal with only Print ISSN, the Online ISSN is pending, this journal could be added to PKP Preservation Network?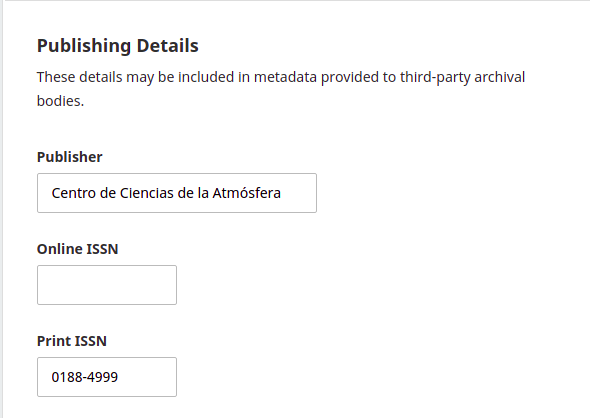 Thanks in advance.