Hi everyone I have noticed that the PKP Usage statistics report fails when I try to generate it. I got the following page: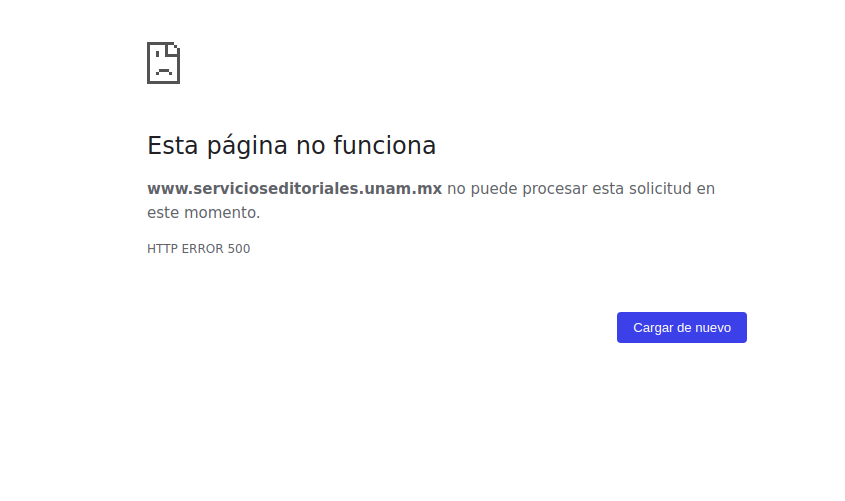 Looking in the Apache log files, in the error_log I did not find anything; but in the access_log I have found this:
192.168.0.1 - - [28/Sep/2020:18:22:08 -0500] "GET /andamios_ojs3211/index.php/andamios/management/tools/generateReport?metricType[]=ojs%3A%3Acounter&columns[]=assoc_id&columns[]=assoc_type&columns[]=file_type&columns[]=submission_id&columns[]=context_id&columns[]=pkp_section_id&columns[]=city&columns[]=region&columns[]=country_id&columns[]=month&columns[]=metric_type&columns[]=metric&columns[]=assoc_object_id&filters=%7B%22context_id%22%3A1%7D&orderBy=%7B%22month%22%3A%22ASC%22%7D HTTP/1.1" 500 -
Do I need some configuration more to make work the generation of this kind of report? All the other reports work fine, it's only the PKP Usage statistics report which fails.
Thanks a lot for your attention.
Best regards.