I uploaded an old issue using Quick Submit, and it looks like it's all there.

Everything is scheduled for publication. However nothing comes up under Issue Management: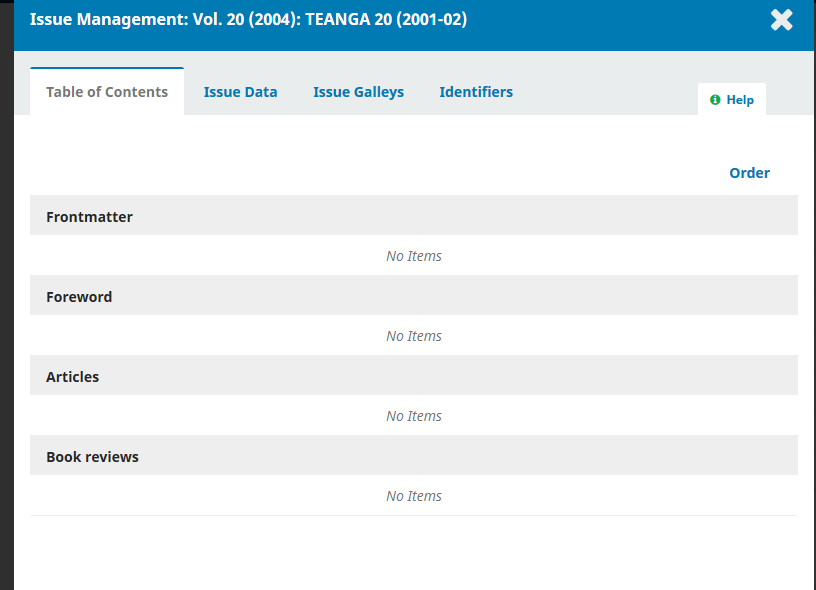 On the website only the issue data can be seen.
I've unpublished and re-published, and I've gone into individual articles and ensured that they are scheduled for publication. They are showing up as in production, rather than published:


This is despite tha fact that the issue HAS been published. Help!