Hi,
Can`t see Journal Settings->Contact tab form after install. Please help.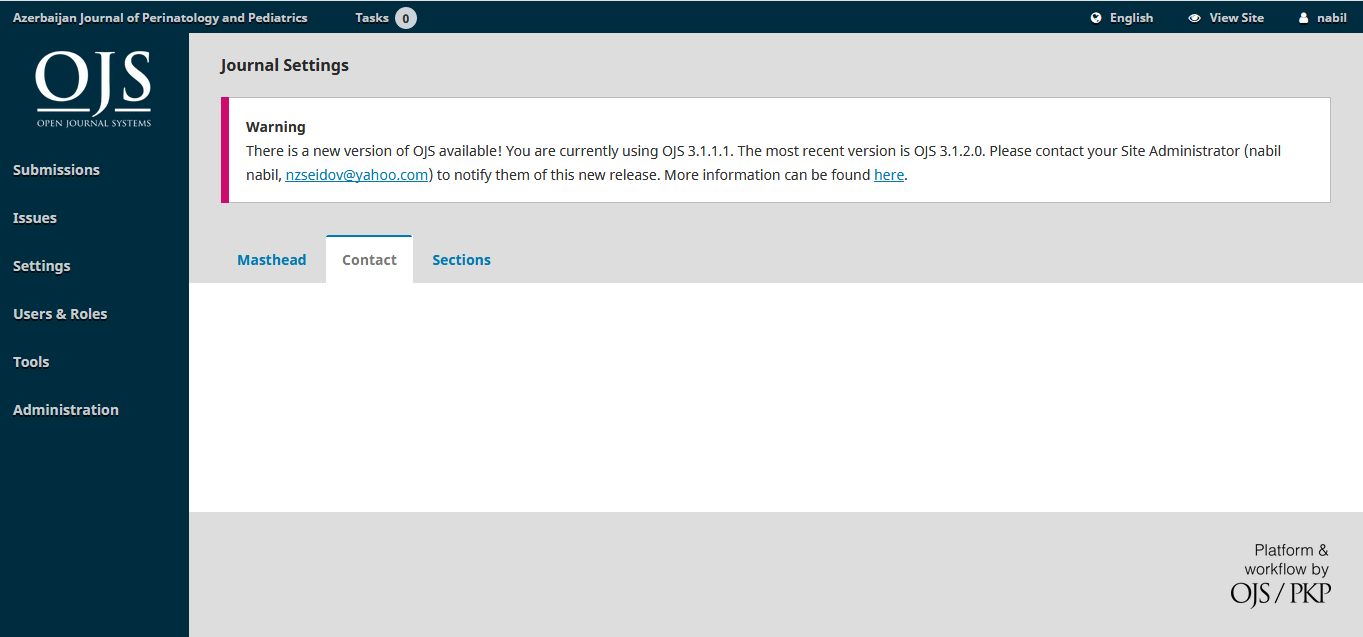 Is there anybody, who can help me?
Hi @sarkhan,
Check your PHP error log for details.
Regards,
Alec Smecher
Public Knowledge Project Team
Hi @asmecher!
The problem was solved itself. May be there was some issues with hosting provider. Sorry for disturb.
Hi @moul_ab,
Please check your PHP error log as Alec had mentioned above.
Kind Regards,
Patricia M.
Public Knowledge Project
My PHP error log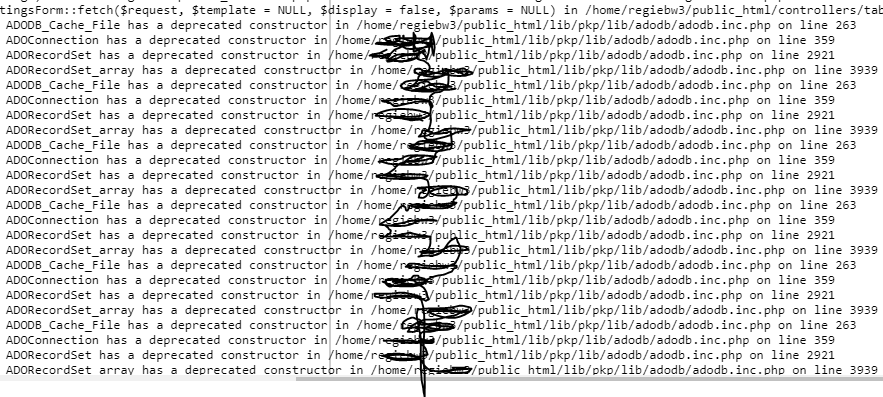 new error log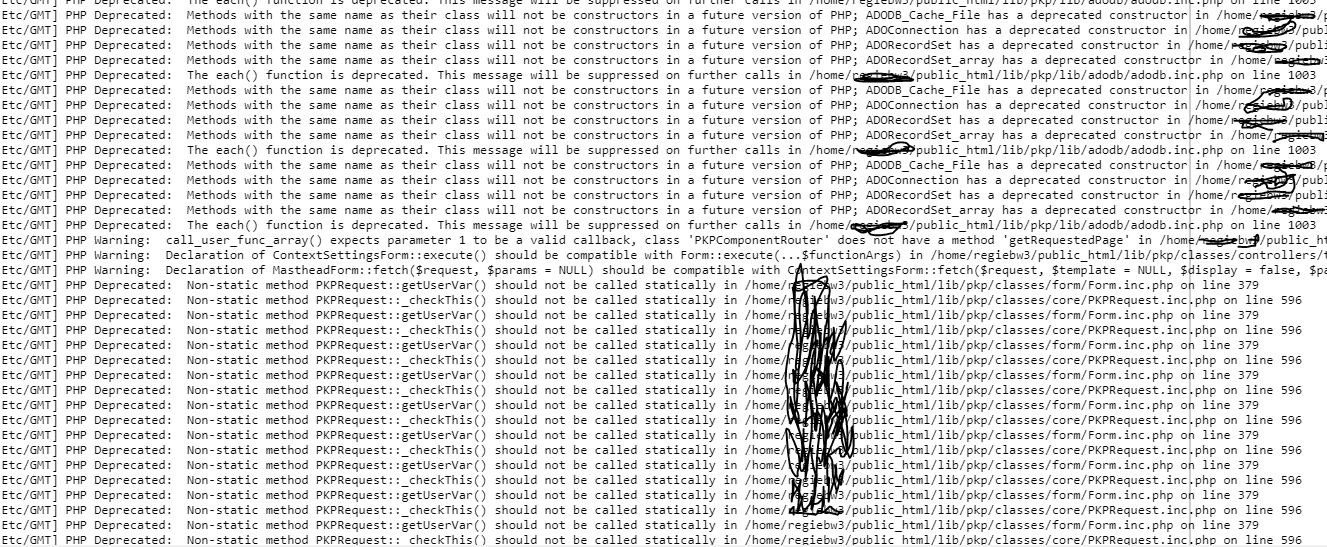 What should we look for in the error log to fix this issue?