Hi everyone.
I am customizing a OJS 3.1 journal. My goals are to add some custom content to the sidebar depending of the current view. I have read the PKP Theming Guide, so I am using a (Child Theme) for accomplish my goal.
One of my objective is to show the rest of issue's articles for my current article and some related articles with my current article in its article detail view as show in the following image.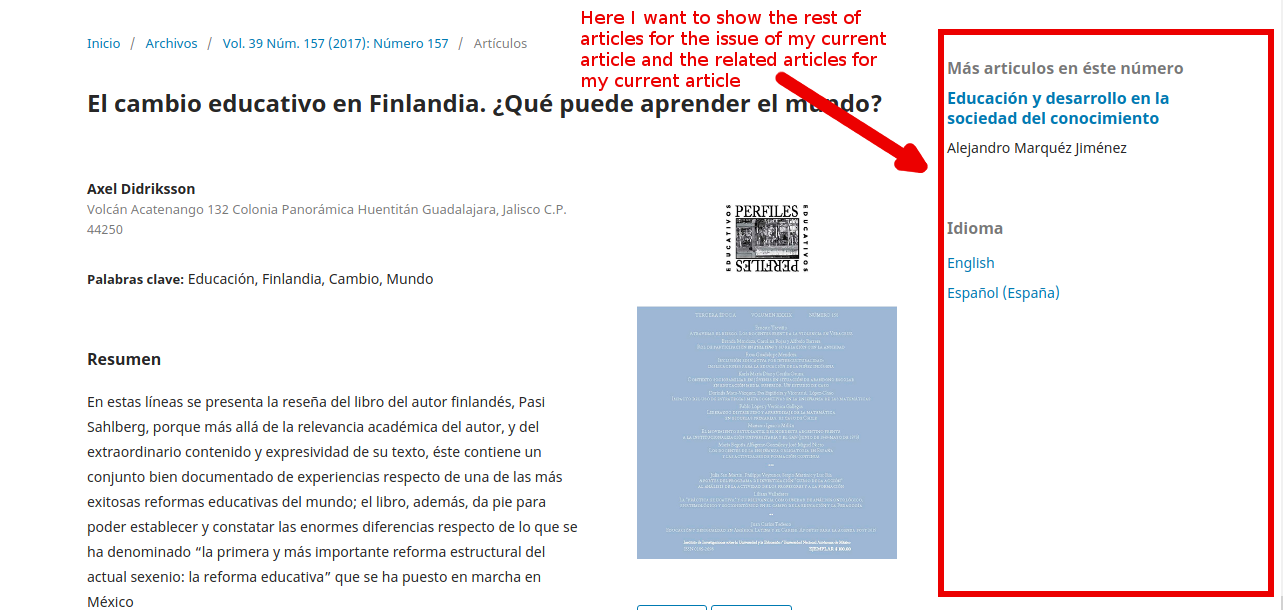 I have studied the code of some templates in ojs/templates/frontend as issue_toc.tpl and I found that this template use the publishedArticles variable, so I am looking the way to send these variable to my footer.tpl (I found in this template there is the sidebar code) that's why I write this topic to ask to PKP team if someone knows how to achieve this problem or if someone suggest other way to resolve my problem.