Application Version: 3.1.2.1
Description of issue:
The editor of our journal, with the below permissions, is unable to edit the metadata for submissions (in particular, we're looking at one submission that is in copyediting, and another that has been published but needs a correction. The top part of the metadata modal is editable (Section, Language, Prefix, Title, Subtitle, Abstract) but the lower part is greyed out and not editable.
The user has these roles
Journal Manager
Journal Editor
Production Editor
Copyeditor
Layout Editor
Author
Reviewer
Any suggestions as to what might be going on here? We had the problem on version 3.1.1.4 and upgraded to 3.1.2.1 but still see this issue. I can't say if this used to work, but they've never complained about not being able to edit metadata. (we've upgraded through most versions starting with 2.4.6.0, so perhaps something changed at some point?)
In troubleshooting, my admin (Journal Manager only account) was NOT able to edit metadata. I created a test editor account, and it was able to edit, but removed the account before I took note of what roles I had given it. I went through and re-added roles, but could not get back to the point where I was able to edit the metadata. (Is there an audit log for user role modifications?)
Here's what the editor sees when they try to edit the submission metadata: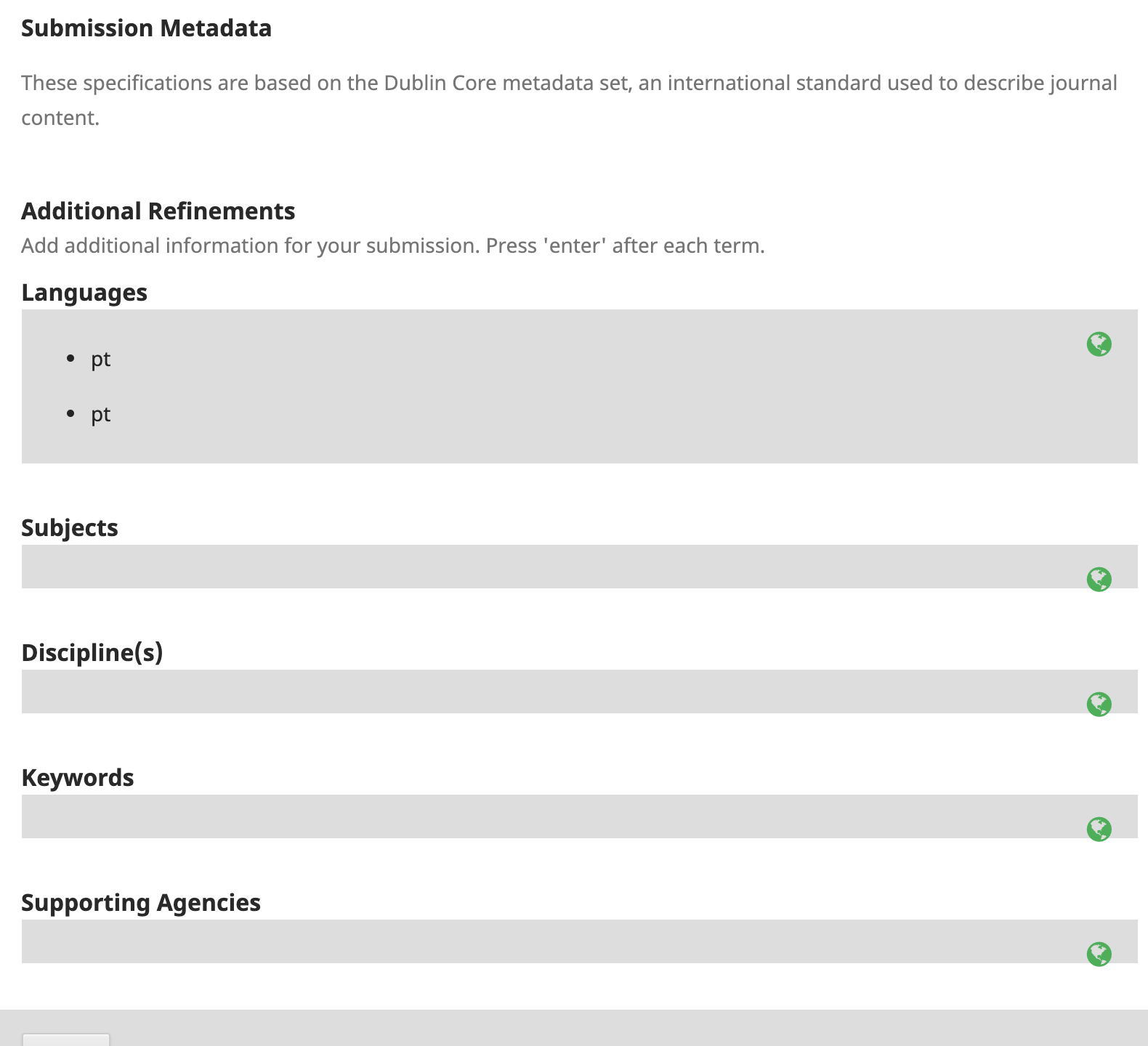 Is there a setting? A specific role? Some other workflow reason that metadata is not editable?
Thanks!