Hello Community
I need help with a problem in my ojs 3.1.1.0.
I get in php log:
Uncaught Error: Call to a member function getFileId() on null in FileLinkAction.inc.php:46

in when I want upload Production → Gallery, not view option for upload. IF I create te galery empty and after click in "change file" I get this-> see image.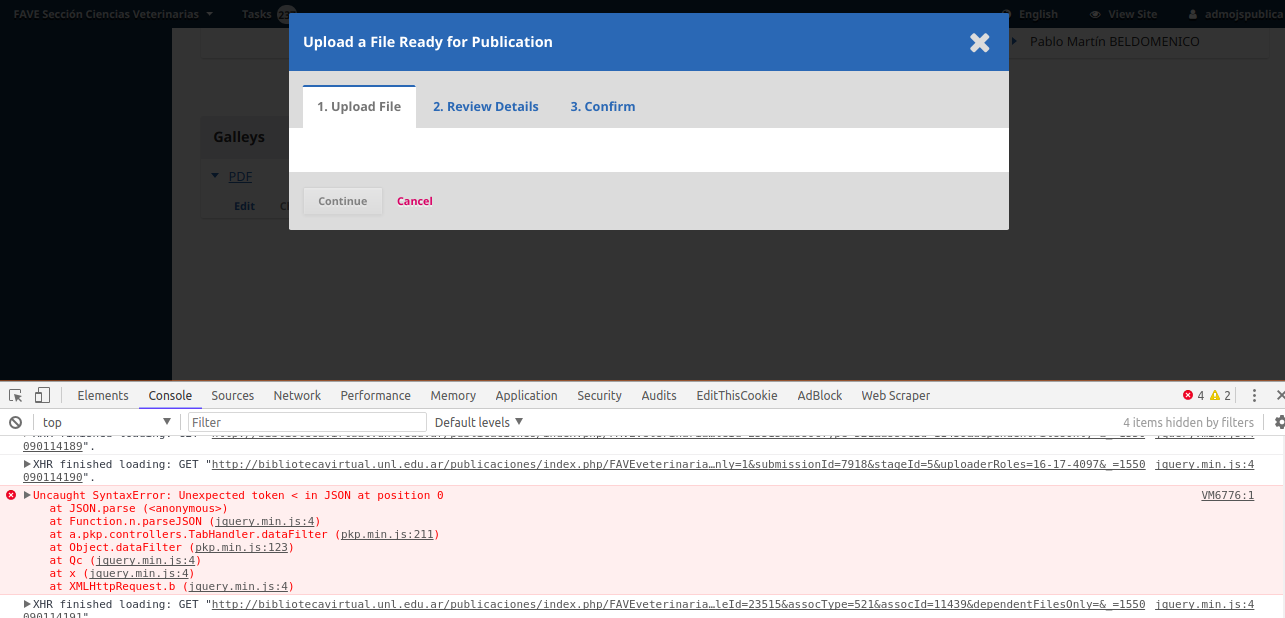 I found this topic [OJS] Uploading a new Galley file and selecting "Change file" corrupts the uploaded file · Issue #2922 · pkp/pkp-lib · GitHub but in ojs 3.0.2 .
some suggestion How could I solve this problem in 3.1.1?
Regards
Cristian