Hi, Why is my ojs did not have these Request Revisions, Resubmit for Review, Send to Copyediting and Decline Submission button on top right like the usuals?
My ojs is 3.0.2 version and I want to decline this submission but I can't because there is no button to do so. I had to email the author to inform her about it.
I'll give the picture and the editorial history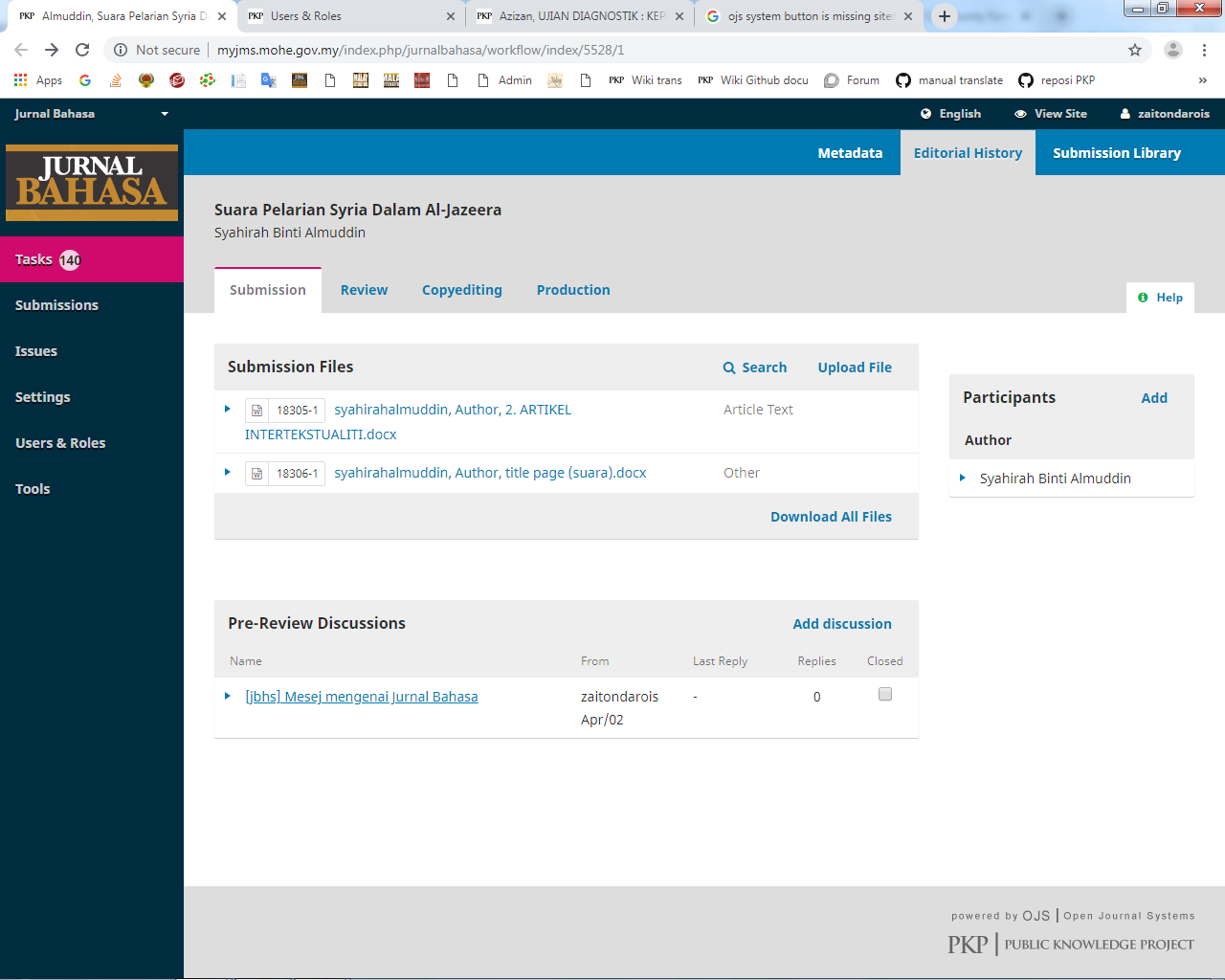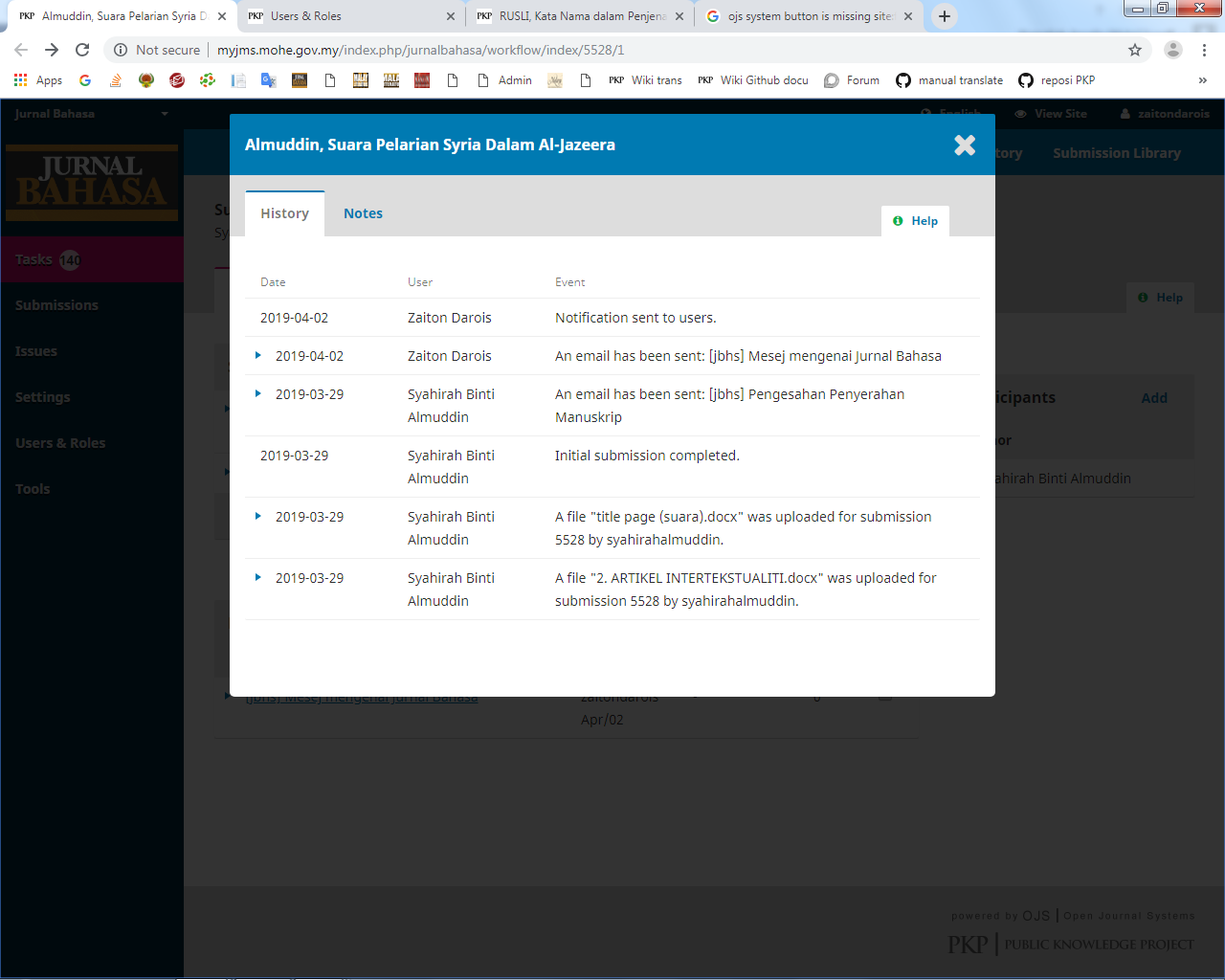 This is the submission view. It doesn't have all the required button like the one below,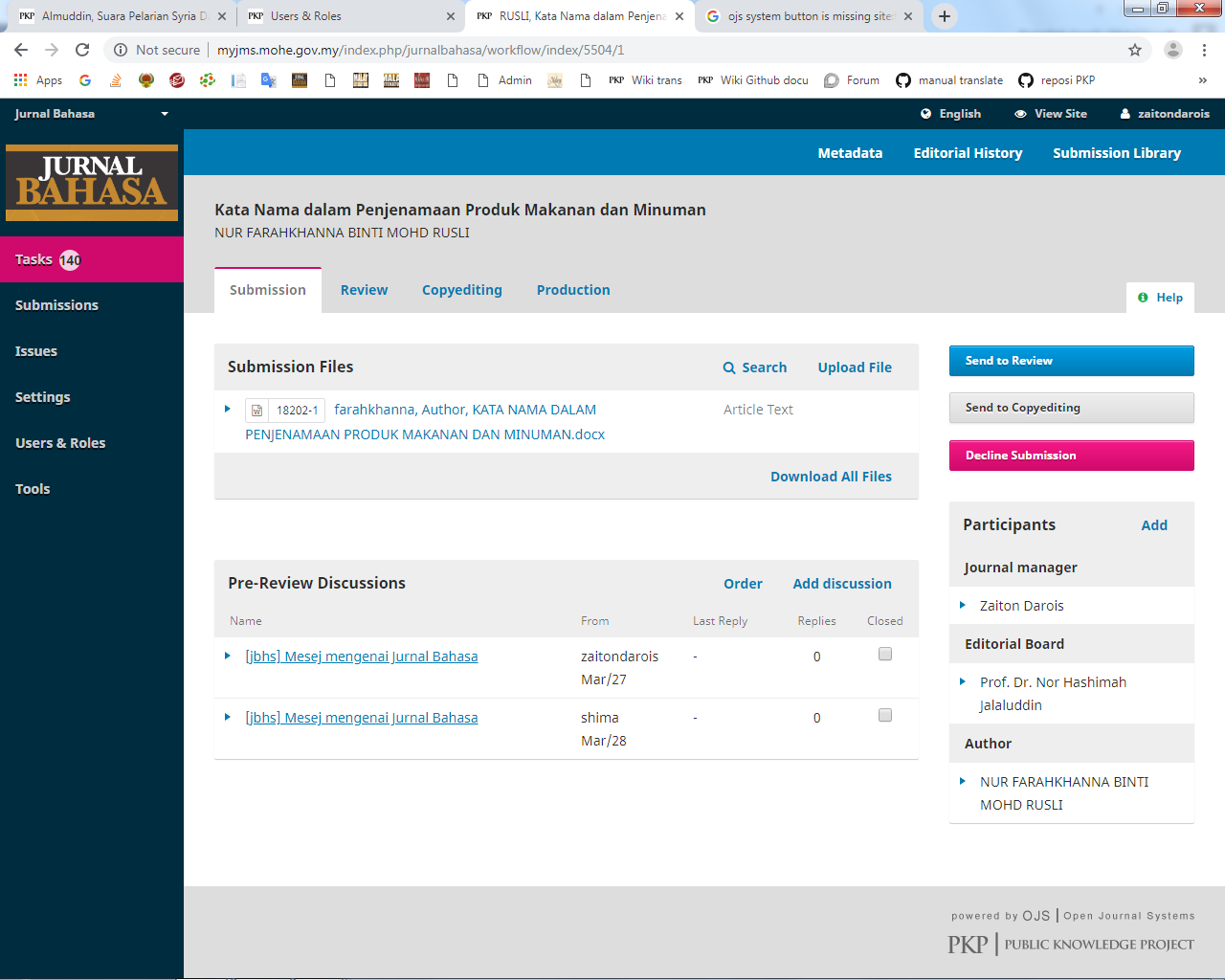 I have reffered from the other questions in this forum but none can help me with this.
Can anyone help me with this? I opened it from a journal manager account and the author submit this article herself.